The ideal place to worship God, and also a location to quench the thirst for adventure, Gangotri is the origin of the River Ganges. Gangotri attracts loads of tourists every year.The enchanting nature and the mystical aura around this place have left people mesmerized. There is a supernatural touch attached with this place. Check out the Gangotri Tourism that definitely help you for your trip.
Embedded in the wonderful Garhwal hills, Gangotri at an altitude of 3,048 meters is very near to the Indo-Tibetan border. From Dehradun, Gangotri is about 300 km, 250 km from Rishikesh and 105 km from Uttarkashi. Temperatures in Gangotri during the summers are also moderately low with freezing cold winters.
Shopping in Gangotri
Gangotri is not a destination where you can shop till you drop. Lively markets bulging with traditional handicrafts and antiques are conspicuous by their absence in the remote wilderness of Gangotri.
But returning from a tour to Gangotri without shopping in Gangotri may sound impossible if you were a true shopaholic.
But the tour to Gangotri wouldn't be unsatisfying for the discerning shopper. This site suggests you to shop at Dehradun instead of shopping in Gangotri. Dehradun is that the most outstanding town in the neighbourhood. Dehradun, being the capital town of Uttaranchal, has bustling market wherever you'd would a range of things from all corners of the region.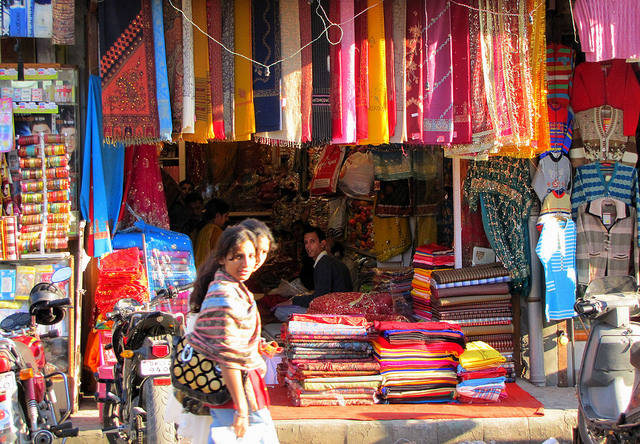 The main handicraft in this region is woodcarving. The woodcrafts create nice souvenirs for your Uttaranchal tour. Check out woolen products, Paintings, Ornaments while shopping in Dehradun. The fragrant Basmati rice is also a popular item for shopping in Dehradun.
There are various numerous shopping outlets, some run by the government whereas others are personal, to substitute for the lack of shopping opportunity in Gangotri.
---