Madurai is one of the biggest city in Tamilnadu. It is located in the banks of river Vaigai. It is one of the oldest continuously inhabited cities in the world. Madurai is very closely related with Tamil Language. The third Tamil Sangams were held in the city between 1780 BCE and the 3rd century CE. This city has many historical monuments with the Meenakshi Amman Temple and Tirumalai Nayak Palace being the most important.
The city Madurai has different names like "Koodal", "Malligai maanagar", "Naaanmadakoodal", "Thirualavai". Madurai is the derivative of the Word Marutham refers to the landscape in sangam age. Madurai showcases the history of Tamil and Tamilnadu. The city has been an academic Centre of learning for Tamil culture, Literature, art, music and dance for centuries. Madurai is also known as "Thoonga Nagaram" which means that city never sleeps.
The historical monuments and lovely places in Madurai that one should visit
Meenakshi Amman Temple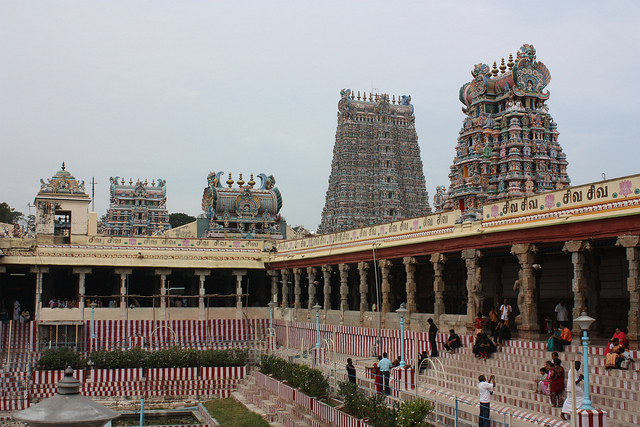 Meenakshi Amman Temple is the heart of the Madurai city. It is a historic Hindu temple located on the south side of river Vaigai. The temple has 14 gopurams in the height of 45-50m. There are two golden sculptured vimana over the sanctum of the main deities. The temple is the important symbol of Tamil People. There are 15000 people visiting the temple every day and it increases on Friday to 25,000 people. There are an estimated 33000 sculptures in the temple.
Tirumalai Nayak Palace
Tirumalai Nayak Palace is erected by King Tirumalai Nayak in 1636 AD. This 17th century palace is classic fusion of Islamic and Dravidian styles. The palace considered to be one of the wonders of south. It is 2km away from Meenakshi Amman Temple. The palace is famous for its pillars and the height is 82 feet.
Gandhi Museum
Gandhi Museum is in the old palace of Rani Mangammal. It showcases the highlights of freedom struggle and a picture gallery of gandhiji's act. The building was constructed around 1670 AD.
Samanar Hills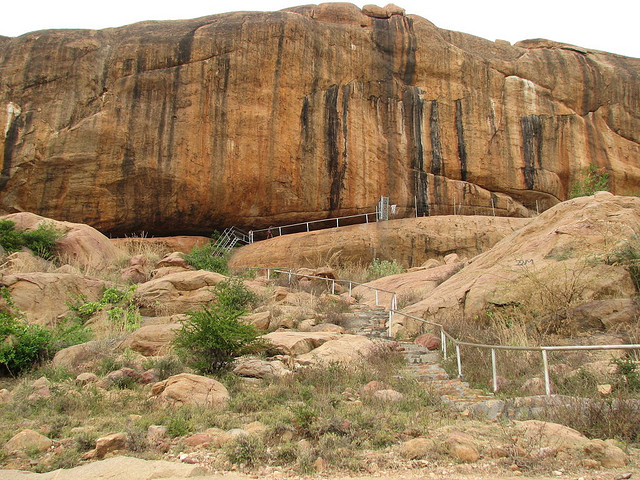 Samanar hills situated 10 km away from the Meenakshi Amman temple. The cave were used by Samanar (the Jains). It belong to 1 AD. The sculptures found here are amazing which is carved by Jains. Pechchi Pallam is the ancient natural fountain found here. It is a beautiful place to spend some valuable time.
Thirupparankundram
Thirupparankundram is one of the important temple for lord Muruga. The Tamils classic texts says that hill is a Southern Himalaya. It is also a Islamic shrine not only the houses of lord Muruga. The architecture here is amazing.
Madurai is always special for temples, so only it is also called as Temple town. This city is one of the pride of Tamilnadu which has more historical monuments like Srivilliputhur, Alagarkoil, Pazhamudhir cholai and Koodal Azhagar temple. Vaigai dam is also situated in Madurai and it is 69 kms from Madurai. Many cultural festivals are celebrated here in a grand manner.
---
Image by VinothChandar matrix108 Arian Zwegers Under CC License