Dalhousie tourist destinations represent an enigmatic array of natural, religious and architectural attractions. Adorned with scenic splendor Panchpula is one of the prime tourist destinations of Dalhousie which houses the Samadhi of Shahid Ajit Singh and Satdhara which boasts of seven natural springs.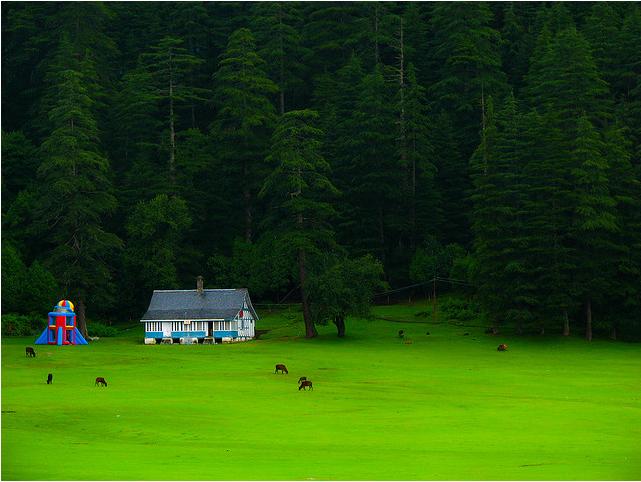 Subhash Baoli
Just imagine sitting in a place and sipping your coffee which is surrounded by snow-covered mountains from all around. Sounds exciting, doesn't it? Well then, pack your bags and set your destination to Subhash Baoli. Located at a distance of 1 km from Dalhousie, this place serves to be a perfect picnic spot with all its magnificent natural beauty.
Subhash Baoli is named after the great freedom fighter in the Indian history, Netaji Subhash Chandra Bose, who has spent a lot of time at this place in 1937. This place has a spectacular view and one can experience a captivating side of the nature here. You can expect to have an enjoyable day at this quiet and peaceful place
Norwood Paramdham
Norwood Paramdham is the place where an ancient saint is believed to have meditated in search of the real truth of God. A ceremony of satsang is organized in this place twice a year. Dakshina Murti is yet another interesting place of Dalhousie, which is a yoga institution.
Shivkul
If you are looking forward to spending your holiday which portrays the long heredity of Indian culture along with a serene location, then Shivkul is definitely your destination. Located near Dalhousie, this place has always been a popular choice among the tourists for many years. This is the place where the ashram is situated, which was founded by Vimala Thakur who was a religious and social reformer herself.
At Shivkul anyone can expect to have peaceful days and also here one can expect to undergo the purification of their spirit. This is because it is located in the lap of the Pin-Panjal Hills, which are an epitome of tranquility.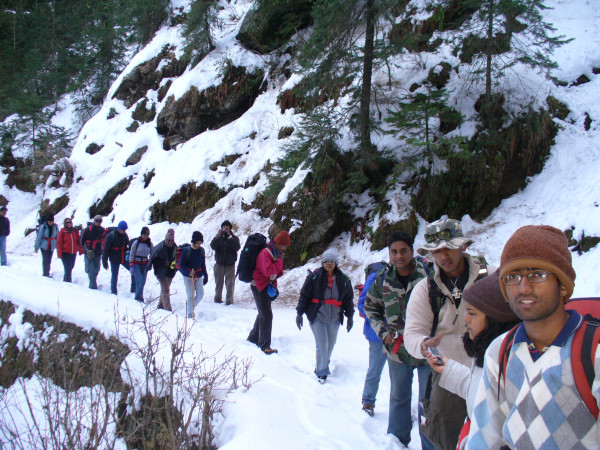 Kynance
If you are the sort of person who loves exploring historical structures, then the Kynance is the perfect building for you. This residential building is located in Dalhousie and is well known as a popular landmark of the place.
This building was constructed in the year 1933 by Dr. N.R. Dharamvir of Lahore. This property is not only famous for its great architecture but it also has a historical importance. This building is associated with the name of Netaji Subhash Chandra Bose, the great freedom fighter of India. The building is located in a quiet and serene place, which adds on to its beauty.
Laxmi Narayan Temple
One of the most visited places by the Hindu pilgrims, the Laxmi Narayan Temple located at Dalhousie, has a special attraction of its own. This temple was built in the 10th century and thus portrays a fine specimen of the ancient architecture. It is the oldest temple that is located in the region of Chamba. Not only that, but it is also the largest one in the area.
This temple has six shrines in it and the shrines are dedicated to Lord Vishnu and Lord Shiva of the Hindu religion. The main idol of Lord Vishnu in the temple is made with a single piece of marble, which is quite rare and unique. The temple can be visited from 6 a.m. to 12:30 p.m. in the morning and from 2:30 p.m. to 8:30 p.m. in the evening.
---
Image by VinothChandar, matrix108, Arian Zwegers Under CC License