If you are looking for a party destination to fulfill your need to let loose, a rave party during the full moon or a city to dance till dawn in some of the most famous clubs of the world, here is a list of Top 5 Party Cities in the World or your assistance.
1. Las Vegas, Nevada:
You can call it whatever you want, The City of Sin or a gambling paradise, but Las Vegas is undoubtedly the party capital of the world. Due to the large number of casinos in the city, this place has rightfully earned the title of "Gambling Paradise". The city is known for it's theme parties where one day you can be dressed like a saint and the next day like a porn star. Out here you must be prepared to spend some money because it is almost impossible to resist the temptation that it offers. Leave all your inhibitions at home and let the wild side in you unravel itself in in numerous casinos, nightclubs, bars, strip clubs and restaurants that exist there making it the best party city in the world. If you're looking to hop on a flight to Las Vegas as soon as possible, you can find Delta flights on flights24.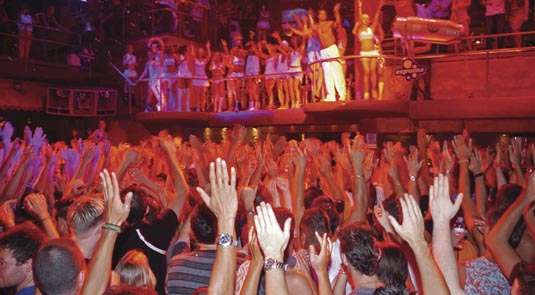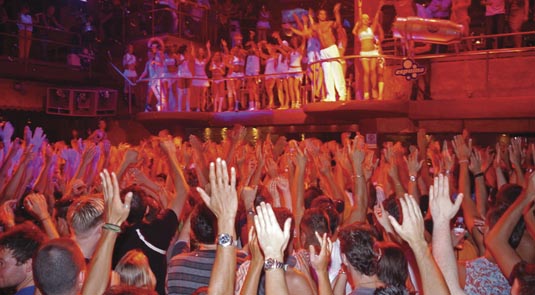 2. Ibiza, Spain:
This Spanish island has literally become a synonym for fun and party.It boasts of a number of amazing nightclubs and beach bars.The world's most famous DJ's are always there to rock the most talked about parties in the world, the ones that usually begin at 2300 h and sometimes continue till noon the next day. Here you will not find a single club where the bar and the dance floor are vacant any time of the day.Though expensive, Ibiza is the center of hedonism. Even if you argue to be the most sophisticated creature, this place brings out the freak in you and makes you laugh like a teenager.
3. Rio de Janeiro, Brazil:
This Brazilian city is famous for it's elaborate carnival season when the streets are filled with barely clad sexy women flaunting their amazing curves and bold attitude. This home street festival with it's masquerades and phenomenal dancers awaits visitors during the peak season in February and March. Even when it's not carnival time, Brazil knows how to celebrate big parties in the streets. They are filled with people who take the greatest pleasure in life.This Brazilian city with it's foot tapping samba music, hot club scene and an exotic appeal is a place to party all year round.
4. Amsterdam, Netherlands:
The famous capital of Netherlands has it's own unique style of partying.With live sex shows and a wild night life Amsterdam is a devil in itself that beckons thousands of tourists every year to break taboos.Despite the lavish nightclubs, it is known for its coffee shops where you can buy and enjoy marijuana legally.This notorious city is also a famous red light district where prostitution is a legal profession. It is a place where you can enjoy all that is illegal in your country!
5. New York, USA:
The city that never sleeps and boasts of maximum number of night clubs in USA is of course the perfect place to party anytime.Remarkable skyscrapers enhance the appeal of elegant nightclubs, nightlife, restaurants and stylish bars.The subway runs 24 hours a day so you can always hop from one dance club to another with ease.
So if you are a real party animal, now you know exactly where to hit next holiday season. So get your tickets done, pack your bags and be ready to have some real fun in one of the Top 5 Party Cities in the World!