---
If you love a good book and are visiting London between the 28th September to the 13th October, then we recommend taking some time to visit some of the events taking place for the Wimbledon Bookfest. The majority of events are taking place in the Big Tent on Wimbledon Common, however there are many things to see and do in and around the local area.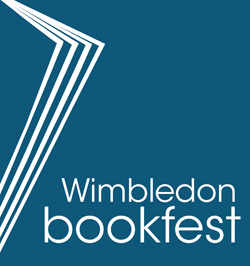 The aim of the event is to spread the love of reading and writing with the hope of inspiring local authors. The Wimbledon Bookfest has been running since 2007 and since its debut has attracted a number of top authors including Salman Rushdie, Victoria Hislop and Michael Morpurgo. This year is no exception and you're sure not to be disappointed.
For history lovers, you might want to visit 'When Britain Burned The White House' with Peter Snow. This is taking place on Sunday 29th September and this top author and journalist will be taking you through his latest book which tells of a time (August 1814) when British soldiers stormed and then proceeded to burn down the White House.
Fans of Penny Vincenzi should head on down to a 'Girl's Night Out' on Monday 30th September. Penny is joined by stand up comedian and novelist Jenny Colgan where they'll be presenting Penny's latest book, 'The Loveliest Chocolate Shop in Paris'. This is sure to be one of the liveliest events of the Wimbledon Bookfest and we recommend you don't miss it.
If you're looking for something to do with the kids, then consider 'A Mouse's Tale' on the 5th October. Tony Kane, a local artist and writer presents the latest tale of Tom Mouse. The event consists of storytelling and an art workshop aimed at children six years and over.
Looking for somewhere to stay during your trip? Ibis has a number of cheap hotels in London during this time. View and book you stay at one of their hotels online.
The Wimbledon Bookfest 2013 is going to be a literary treat with an excellent line up of authors and guests. Make sure you head on down there to be a part of the fun.