It is a known fact that Chile has become one of the biggest tourist spots over the years. It not only has one of the world's most sundry landscapes but also a great variety of fun activities. This is why the country has secured its place as the first choice for many adventure seekers and nature lovers. Now, if you have decided to visit the country this year, this piece is for you. Here, we seek to give you the names of some of the tourist attractions in Chile you shouldn't miss. Read on to find more about those places:
Top places to visit in the land of Chileans this year
Santiago
When we talk about Chile, the first name we should mention is its cultural capital – Santiago. Being the cultural hub of this nation, it has gained immense popularity with each passing day. Needless to say, this city is the entertainment center of the entire country. Thus, you will get a ton of options to pick from to make your stay worth remembering. The city has numerous galleries and museums for art and history lovers to spend an awesome time. In case you are a shopaholic or foodie, don't worry. The city of Santiago has several nice stores and restaurants. But that is not all. Santiago is known for being home to some of the best lodges today. Thus, you can easily get the luxury you're looking for.
Guess what the best aspect about Santiago is. Well, the city of Santiago is situated in the center of the country. Therefore, traveling to any place from here would pretty much be a cakewalk. So, you can enjoy and have quality time in Santiago before leaving the city to visit other sites. All such facilities make Santiago a great spot to pay a visit during your trip.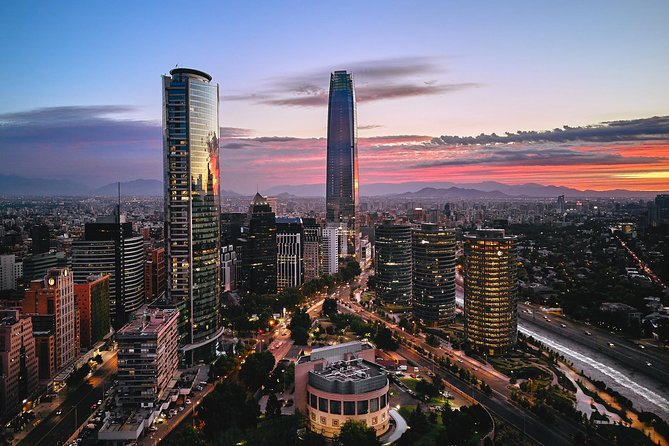 Valle Nevado
Here is another great place to visit in the country. That is, especially, if you like to ski. While once it was a secret, skiers from all over the world consider it a paradise for skiing. It is because some of the globe's best ski facilities are present here. Currently, Valle Nevado is perhaps the most famed ski area in South America. It is a resort region in the El Plomo foothills of Andes. Once you are done staying in Santiago, you can easily come here.
The area has a nice public transit from the city of Santiago. Travel only 46 km west of the slopes, and you will reach the ski resort. This resort came into being in the year 1988 and covers a huge area. It is situated 3,000 meters above sea level, and you can ski 112 days out of 365 in a year. Besides having three lodges, you can rent a wide range of condos and chalets. There are also eight eateries, a snow school, a ski shop, etc., in this area. So, you will have a remarkable experience here.
Conclusion
Now that you know about these amazing places in Chile, you should no longer wait. Pack your knapsack and visit them as soon as you can. Happy journey!