Hey friend! I'm thrilled to be your trusty guide as we uncover the many gems that make San Marcos, Texas, a bucket-list-worthy destination. If you've been bitten by the wanderlust bug like I have, you're always on the hunt for unique locations to explore, right? San Marcos checks all those boxes and then some.
Nestled in the heart of Texas Hill Country, San Marcos is a city ripe with charm, oozing Southern hospitality, and brimming with natural beauty, history, and adventure! Think tranquil rivers perfect for lazy afternoon floats, green parks for family picnics, and a vibrant nightlife that guarantees a good time.
Now imagine exploring the depths of a prehistoric cave or taking a glass-bottom boat tour – magical, isn't it? And here's one for the thrill-seekers – how about taking on the rapids of the San Marcos river? A rush of adrenaline and an unforgettable memory, all in one go!
And you know what's the best part? No matter the time of year, San Marcos is always a great idea. Whether you're basking in the sun during the summer or taking in the fall foliage, every season here has its own allure.
But perhaps the greatest charm of San Marcos lies in its infectious spirit of delight – an attribute effortlessly mirrored in its locals' sun-kissed smiles and welcoming demeanour. To truly understand this city, you will want to chat with these locals, listen to their fascinating stories, and experience the city through their eyes. Soak it all in – they're part of the adventure too.
San Marcos isn't just another city. It's a feel-good space, an enriching experience, a springboard for countless adventures to be had. It's a place that's waiting to be discovered – by you. So, are you ready to write your San Marcos story? Let's embark on this grand adventure and uncover the unforgettable. Happy exploring!
Sure thing, let's dive right in!
Wonder World Cave & Adventure Park: A Subterranean Amazement
My friends, can you imagine stepping into the heart of the Earth, exploring a vast labyrinth hidden beneath our feet? Welcome to Wonder World Cave & Adventure Park. Here, you'll journey into the belly of an earthquake-formed cave – one of Mother Nature's marvels – and every moment is as staggering as it sounds!
Find your path in the labyrinth, spot exotic wildlife in the park, or go for the anti-gravity house, which is a mind-bender! Trust me, your camera will have a field day. Remember how we explored Chiang Dao Cave in Thailand? It's that level of awesome!
San Marcos River: An Adventure Playground
As a well-traveled friend who's had their share of water experiences, nothing comes close to the pristine, crystal clear waters of the San Marcos River. It's a slice of paradise that Outdoor enthusiasts like us will instantly fall in love with.
From the gentle whisper of the breeze to the chorus of water against the banks, everything here invites you to dive in. Grab a tube or a kayak, and ride with the current – there's something uniquely liberating about it, like it's just you and the river. Oh, and don't forget to try snorkeling. The sights beneath the water's surface? Simply breathtaking!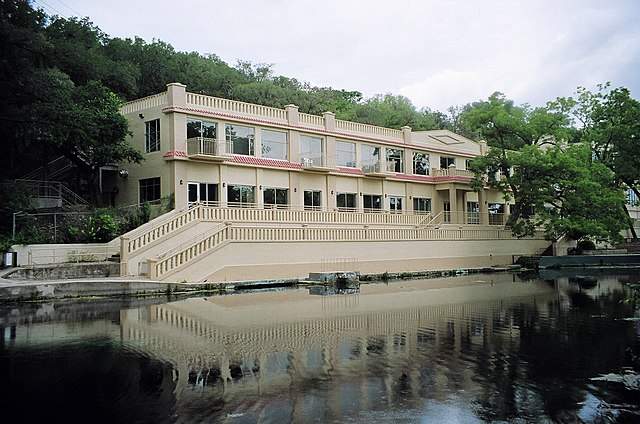 Aquarena Center: A Portal to the Past and Nature's Wonders
Don't you just love it when an adventure teaches you something new? Then the Texas State University's Aquarena Center is a must-visit! It was originally an entertainment park way back in the 1920s, and despite the transformation over the years, it has maintained its charm and verdant beauty.
A highlight of a visit here is a tour on a glass-bottom boat, hovering over the Aquarena Springs. Picture this: stunning aquatic plants swaying beneath you, sunfish darting around, turtles gliding by, and all you have to do is look down! Sounds simple, but the experience is anything but ordinary.
There you have it, guys! Three can't-miss adventures in San Marcos that promise to be as unforgettable as they are fun. All that's left is for you to pack your bags, call on your explorer spirit, and let San Marcos do the rest. See you out there!
San Marcos Premium Outlets Shopping: A Shopaholic's Dream Come True
Oh, the joy of finding that perfect outfit or snagging a fantastic deal! If you're a shopping enthusiast (like me), San Marcos Premium Outlets is an absolute must-visit. Picture this: over 145 designer and name-brand outlet stores waiting to be explored. From fashionable clothing, footwear, to sleek kitchenware and chic furniture, it has it all.
And let's not forget the deals! On a good day, which actually is almost every day, you can score discounts of upto 65% on big brand names. Remember my snazzy Coach bag? Yup, that was a San Marcos bargain! You might want to pack an extra suitcase… just saying!
The Wittliff Collections: A Rendezvous with Authentic Texan Art
Now, onto the culture vultures out there. Intrigued by art? Fascinated by history? Then a visit to The Wittliff Collections is in order. This hidden gem houses an exceptional collection of Texan, Mexican, and Southwestern photography, literature, and music.
Each piece you find here tells a story, each a little window into the region's heart and soul. I still remember the sheer beauty of Kate Breakey's "Small Deaths" collection – it's hauntingly beautiful. Ready to discover your favorite piece?
Dick's Classic Garage Car Museum: A Vintage Car Enthusiast's Paradise
Before we wrap up, here's one for the revheads! Dick's Classic Garage Car Museum is a top-tier automotive museum celebrating a century of car history, something any car enthusiast would love.
From gleaming chrome beauties of the yesteryears to the sleek beasts of the 50s, every exhibit is meticulously preserved. My personal favorite was the stunning 1957 Ford Thunderbird; it's an absolute beauty. Why not come find yours?
Each corner of San Marcos offers something fascinating and I've so loved pulling together this handpicked selection of experiences for you. Which adventure will you embark on first?
The Delights of Downtown San Marcos: A Culinary and Nightlife Adventure
Can you recall the joy of discovering a local eatery that serves mouth-watering food? Multiply that joy, and you've got the dining scene in downtown San Marcos! For instance, there's Root Cellar Cafe, a quaint spot known for its homemade treats. Or Palmer's Restaurant Bar & Courtyard, where Southern hospitality meets delectable cuisine. As we say in Texas, it's all finger-licking good!
When the sun sets, downtown San Marcos truly comes alive. Nightclubs, bustling bars, and live music venues, this place knows how to throw a good time. You won't want to miss The Marc, a renowned venue for energetic live performances. The night is young, my friend, let's make every moment count!
Meadows Center Glass-Bottom Boat Tours: A Journey Beneath the Surface
Imagine this: a serene boat ride across a spring-fed lake, only this boat has a glass bottom, opening up a whole other world below the surface. That's exactly what you get at the Meadows Center Glass-Bottom Boat Tours. It's your chance to witness turtles, fish, and other aquatic wildlife in their natural habitat. It's education meets adventure, and let me tell you, it's a magnificent combination.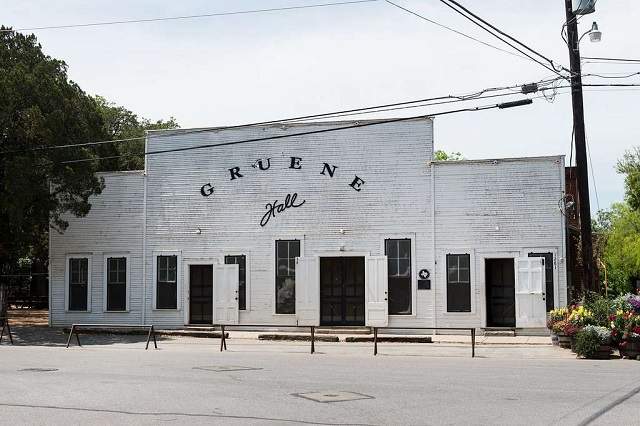 Historic Gruene Hall: A Dance Through Time
Ready to dance and soak in some history? Welcome to Gruene Hall, the oldest dance hall in Texas. People say that stepping into this hall is like stepping back in time – and you know what? They're right!
While the wooden floors and the historic photos might charm you, it's the energy that will hold you. Live music that gets your foot tapping and local crowds that welcome you with open arms, there's always a reason to dance at Gruene Hall!
Wrapping Up the Adventure
Ah, San Marcos. A place where Mother Nature meets city culture, where history dances with the present, and where every day is a new adventure.
From the depth of Wonder World Cave to the history of Gruene Hall, the shopping experiences to the gastronomic delights, we've traversed landscapes, dove into culture, and tasted finesse. But, my dear friend, this is just the tip of the iceberg.
There's so much more to San Marcos, so many more memories to make, places to discover, and experiences to share. So, why wait? Plot that journey today, let San Marcos beckon. As they say, adventure waits for no one.