Naturally when it comes to my ideal summer activities, I can't fit it all into one list. There's just too much awesome for one list to contain! I mean, really, when you think about it all the amazing times that we enjoy each summer cannot be retained by three measly months, which is why summer seems to stretch for many people from May until September… and even then it's kicking and screaming once October hits.
Summer for a lot of people is a time to kick back and relax at home, away from the crowds that inevitably make their way into every travel destination but even day trips here and there is still a great way to squeeze a bit of travel into your life! After all, you don't want to get worn out by home time.
Delicious Barbecues
What would summer be without the open flame and the grill? While some may not be fans of meat, for most there is nothing quite like the mouth watering smell of a meat product hanging on the air on the beach or just walking down the street. Many public parks you visit will have little grills you can use or try to get invited to a friend's cottage for the ultimate barbecue times.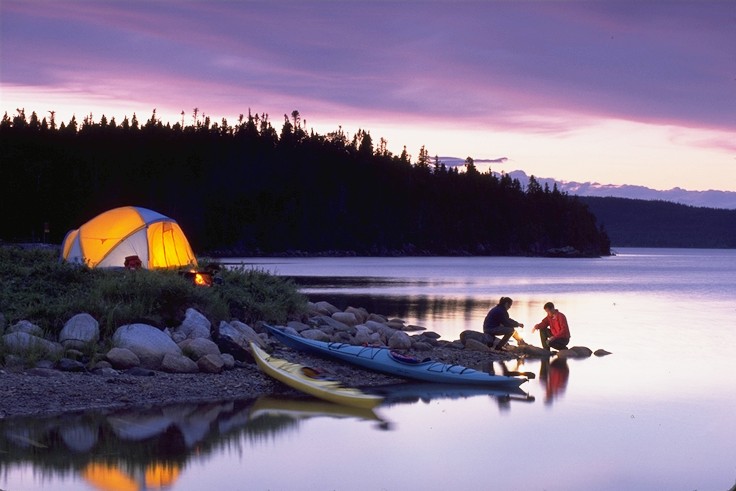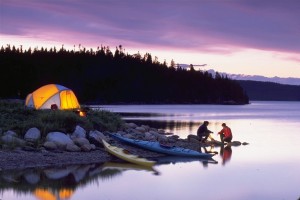 Camping in the Wilderness
Escape the urban sprawl and find yourself in the great wide open with nothing but what you bring with you. It's amazing how many people travel to all points on the globe in order to find a great camping spot, particularly when there are likely a great many right in your own backyard. Just keep in mind, be familiar with the local flora and fauna so you don't disturb or tough anything that might want to hurt you! It may look beautiful and peaceful, but even if it's a forest, it's still a jungle out there!
Sweet Beach Times
Whether it's the ocean or a lake, visiting a beach is always a good idea and the perfect way to cool down on those hot summer days. Some places in the world are known for their picturesque beaches, particularly in the hotter climate areas with the gorgeous sand, but all that is really needed for a good beach adventure is clean water and some sand. Even if you don't like to swim, there's nothing wrong with just relaxing on the sand and watching all the various shapes and sizes of fellow beach goers on parade.
It's never a bad idea to start you beach-side excursion with some preparation. If you're visiting some of the coastal areas of Australia, you might want to book a hotel. It's surprisingly easy to find places to stay in Gold Coast with Expedia, for example. The website has a massive database of hotels for you to choose from, making it easy to get a good deal on a five-star hotel or even book a hotel at the last minute. Regardless of preference, it's always a good call to book ahead of time while traveling.
Chances to Socialize
Without a doubt the best thing about the summer, as is true with almost any season, is the social aspect of it and summer edges out all others because with favourable weather comes happier dispositions. Patios, barbecues, campfires – each are conducive to wonderful conversations in an intimate setting with a nice drink in your hand. Travelling during this time of year is the perfect time to make new friends who are out wandering and exploring just as you are. You may want to have some alone time for your thoughts, but wait until the weather turns cool to hole yourself away!