Are you a photograph lover? Nature enthusiast? Then a trip to Auckland, New Zealand is exactly what you need. This city will inspire you in ways you could never imagine. The breathtaking area boasts some seriously spectacular views – from lush green parks to awe-inspiring volcanoes. It doesn't end there. While the sights are incredible so are the attractions. Auckland has more than enough to keep visitors busy. Here you can appreciate fine dining, one of a kind shops, history, culture, and so much more. Ready to experience the very best that Auckland has to offer? Then head to one of these stunning sights. You will love every single moment there.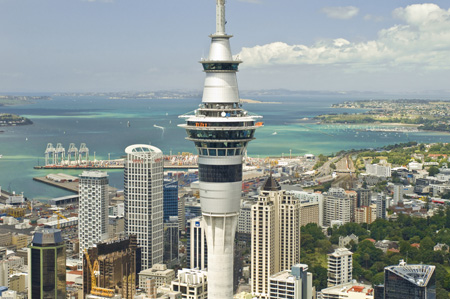 See The Sights And Explore Mt Eden. Wow. That is the word that will come to mind when you spend time at Mt Eden in Auckland, New Zealand. This has the highest volcanic cone in the area. The crater is 50 metres deep and is called Te Ipu Kai a Mataaho. Visitors cannot enter the crater but there are plenty of other fantastic sights to see. You will want to bring your camera. The best way to get to the area (which is located on Mt Eden Road) is by driving. There are car rental Auckland services available to travellers. Choose a rental company that you trust and hit the open road! Something to keep in mind? There is restricted vehicle access to the summit. So find a designated parking spot and walk up the mountain. There are several different paths and the walk is short – less than ten minutes.
Get Inspired By Mahurangi Regional Park. It is amazing how nature can inspire us. How much makes us feel. If you are looking to experience an overdose of inspiration then head to Mahurangi Regional Park. It is phenomenal. There are beachy areas as well as hiking trails, places to boat, and forested areas. Sound like something you want to experience? You can drive there and stay on site (there are campsites available) or visit for the day and return to the city centre when the sun goes down. It is totally up to you. Just make sure you give yourself time to appreciate the incredible natural beauty the park has to offer. It will take your breath away.
Reach New Heights At The Sky Tower. When it comes to great sights…. the Sky Tower has that on full display. This is one of the main attractions in Auckland. This giant tower is eye-catching from the outside (with lights that change colour during special events) and just as exciting from the inside. It is 328 metres tall. That makes it the tallest structure in the southern hemisphere. Not too shabby! There is an observation deck up top that allows you to look out and get a full view of the city. Spend some time there enjoying the sights. Oh, and make sure you walk along the glass floor for an extra dose of adventure. This observation tower is the perfect way to compliment a day in the city.