Edinburgh is well endowed with world famous attractions; the stately castle which dominates the city centre; the cosmopolitan shops of Princes Street; the grandeur of the Royal Mile. But what about nightlife? Does Edinburgh even have any? Let's explore what you can do in Edinburgh when the sun goes down.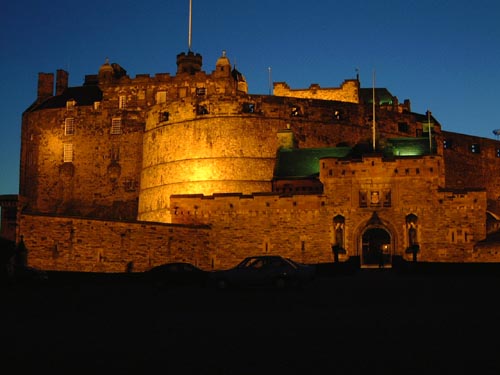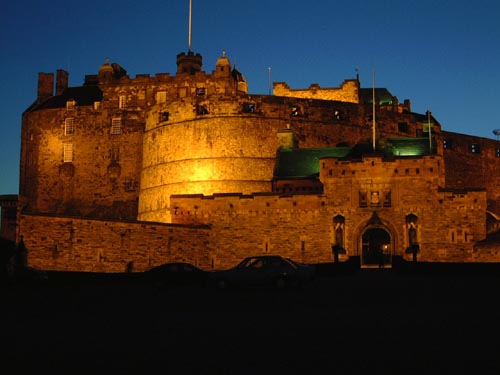 Clubs and Pubs
After the shops close for the day there is a short break for tea and then another side to Edinburgh springs to life. The Grass Market and Rose Street in particular ring with the sounds of music and people enjoying themselves as the many pubs and clubs there fill with customers. The atmosphere is generally one of cheer and fun rather than rowdy or threatening. Many of the pubs have a traditional Céilidh once or twice a week. For Sassenachs and others, a Céilidh is an evening of live entertainment featuring Scottish music and dancing. The music is so infectious that it's hard to stop your feet from tapping even if you aren't familiar with the tunes.
Upmarket Nightlife
If a good old knees up isn't your scene then don't worry, Edinburgh has a fine selection of cocktail bars and clubs to rival that of any British city. Some of them have a cosy atmosphere, perfect for a tête à tête, whilst others offer music and dancing, often specializing in a particular genre. The Jazz Club, as the name suggests, gives its guests the chance to listen to their favourite pieces played by live bands while enjoying a drink and a snack. There's even free Wi-Fi if you can't bear to be parted from the internet.
Another good choice is the Espionage Club that has five floors of lively entertainment going on most nights of the week. The club's decor is moody and mean with low lighting and posters in Russian giving an atmosphere of intrigue and conspiracy. Don't forget to order your vodka martini to be shaken, not stirred.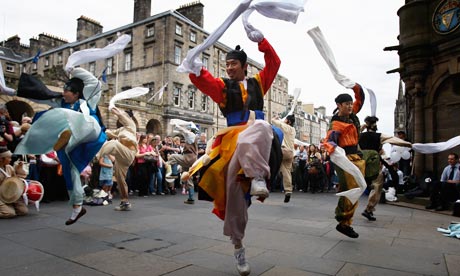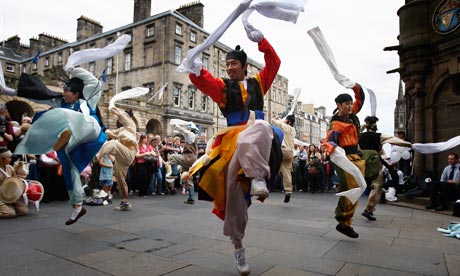 Casinos
Edinburgh has its fair share of casinos where you can have a flutter on the usual table games and slot machines. Most of them don't require membership but you will be asked to register at the door before being admitted. Genting Casino is one of the biggest and best known and you can play roulette with a stake of just 50p if you wish. The Gala Casino on South Maybury is a member of a well-known casino chain and is another venue where you can play the tables and have a meal without needing to travel anywhere else.
Ghost and History Tours
And now for something a little different. If you like ghost stories or hearing about the worst side of life, then an evening tour of Edinburgh's underground Blair Street will be just your cup of tea. The tour of this reputedly haunted street takes place in candle light and your tour guide will do his/her best to scare the living daylights out of you.
There are several history tours which tend to focus on the darker side of Edinburgh's past. One such is the Burke and Hare which takes its participants to the streets that were the stamping ground of the two infamous serial killers. Again, not for the squeamish but great fun if your stomach can stand it.
Literary Tours
Maybe you are of a nervous disposition and the ghost tour might be a little too much. In this case you can take a tour that is a bit like a pub-crawl with a little bit of culture thrown in. This is the famous Literary Tour during which you will be guided to a selection of pubs said to have been frequented by such literary giants as Robert Burns, Sir Walter Scott and Robert Louis Stevenson. Drinking in each pub is not obligatory but is highly recommended!
As you can see from the above, Edinburgh has a lot to offer in terms of nightlife and the enjoyment of a stay there can continue well into the wee sma' hours. So whether you're a German, Spanish or Italian tourist most major airports will have regular flights from Edinburgh to Malaga, Dusseldorf or Pisa, wherever you're from, and there is also good access by road and rail. The city doesn't have a "season" as such and most of the evening fun is available all year round.</p>