Anyone who has been to Paris can attest to how much there is to see and do there for first timers and for serial travelers. Whether strolling down the Champs Elysees, snapping up Moulin Rouge tickets for a show or simply enjoying an espresso at a sidewalk café, Paris really does have something for everyone and is just one of the must-see destinations in France.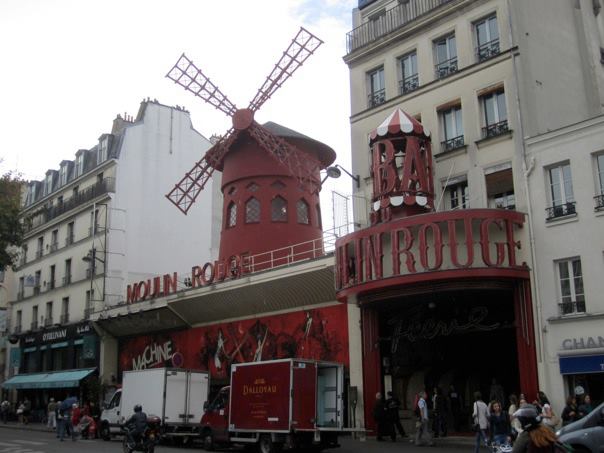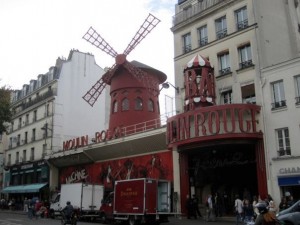 First time travelers may be a little overwhelmed about how much there is to see and do, especially if they can only spend a few days in this grand city, so below is a list of a few Paris landmarks that need to be seen.
Arc de Triomphe
One thing you will notice very quickly upon walking around Paris (and many other parts of Europe) is just how many arches there are. Many people get confused and think the Arc de Triomphe du Carrousel is the one they're looking for, and while it's impressive in it's own way, the one most sought after is further down the Champs Elysees. Word to the wise – best way to get a picture of it is across the street – it's simply too big to fit in the frame if you cross underground to the arc itself!
Eiffel Tower
For a structure so closely tied to Paris and France as a whole, it's hard to believe the Eiffel Tower was meant only as a temporary monument for the World's Fair. Regardless of that, consider getting Eiffel Tower tickets and checking out the view from the top – it's a pretty remarkable sight!
Moulin Rouge
That famous theatre is not a thing of fiction – it is a real place and every bit as zany on the outside as you would think. Inside, it's a rather run of the mill cabaret theatre, but it's still something to say you've been to the Moulin Rouge, even if only to see the windmill!
The Louvre
Formerly a palace, now a museum, the Louvre is one of those places you can spend days inside and never see it all. It is here that you will find the Mona Lisa, Venus de Milo, the Code of Hammurabi and  thousands of other relics of ages long past. Avoid the long lines that plague visitors who arrive mid day by arriving when it opens – the main entrance is under the glass pyramid (it really can't be missed).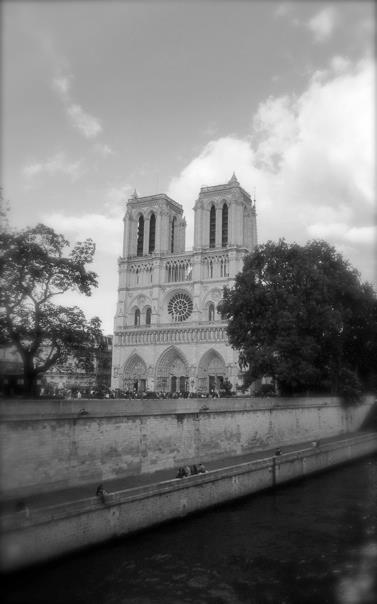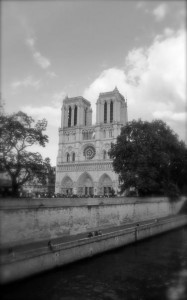 Notre Dame
The famous cathedral by the south bank of Paris is just too good to be true from every angle – beautiful in it's placement and eerie in its architecture. Going inside is a treat as well but spending most of your time just hanging out in front of the structure just feels so natural and comfortable. If you're feeling adventurous and the line isn't super long, consider heading up the stairs on the outside for those spectacular views of the city and to see the famous gargoyles up close.