Of all the cities to visit in South America, Rio perhaps has the most allure. The home of the salsa dance and a never dying Latin spirit, Rio is a place that has opportunities for everyone to have a great time. Not just a city for partying and taking in the yearly Carnival celebrations Rio also has opportunities to visit some fantastic nature and architectural sites. More things to see and do in Rio include: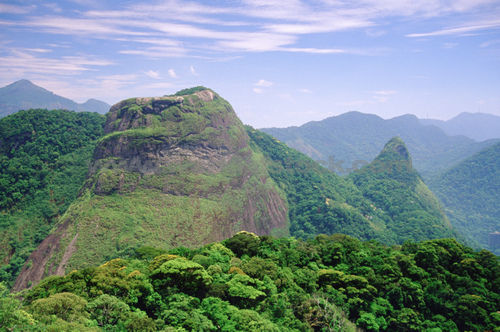 Tijuca National Park
Tijuca National Park is the largest urban rainforest environment on the plant. Taking up 8,300 acres this expansive forested area provides a fantastic opportunity to explore Brazilian nature without setting foot out of the city. There are plenty of opportunities available in the park centering mainly on its great system of trails to hike. Visitors to the park simply must climb to the top of Mount Corcovado, which has the iconic Christ the Redeemer at its summit. Not only is the 125 foot tall art deco statue a marvel to be hold, but the view from Mount Corcovado provides a fabulous panoramic over the city. There are several guided tours on foot and in jeeps available that lead visitors to the best locations the in this massive park.
Ilha Fiscal
Avenida Alfredo Agache | Rio de Janeiro, Brazil
If you fancy a further opportunity to step away from the urban delights of Rio a trip to Ilha Fiscal is a great option. Ilha Fiscal is a neo-gothic castle that is situated on the island of Guanabara Bay. Inside the castle visitors will find a Brazillian navy outpost that includes a helicopter, a small ship, and an old submarine. Historically, Ilha Fiscal stood as a symbol of Brazil's protection of the Amazon. The island of Guanabara can be accessed by boat during the week and a bus via causeway on the weekends. Adult admission costs around $6 US Dollars.
 Jardim Botânico
Rua Jardim Botânico | Rio de Janeiro, Brazil |
Jardim Botanico is a wonderful botanical garden that sprawls over 340 acres. Originally constructed in the early 17th century by Regent Prince D. João in an effort to acclimatize West Indian Spices into Brazils eco system the botanic gardens has been open to the public since 1822. Popular with tourists and locals alike the botanic garden offers more than 6,000 indigenous and exotic species of plants and flora. If you are a lover of plants or just want to escape the congestion of Rio a trip to Jardim Botanico is highly recommended. The garden is open from 8 am until 5 pm and adult admission costs around $3 US dollars.