Sometimes you've just gotta get out and feel the rhythm of the streets, the people, and of course, the music. There is no better place to do this in the Caribbean than on the Hip Strip of Montego Bay, Jamaica – the epitome of the vibrant nightlife in Montego Bay.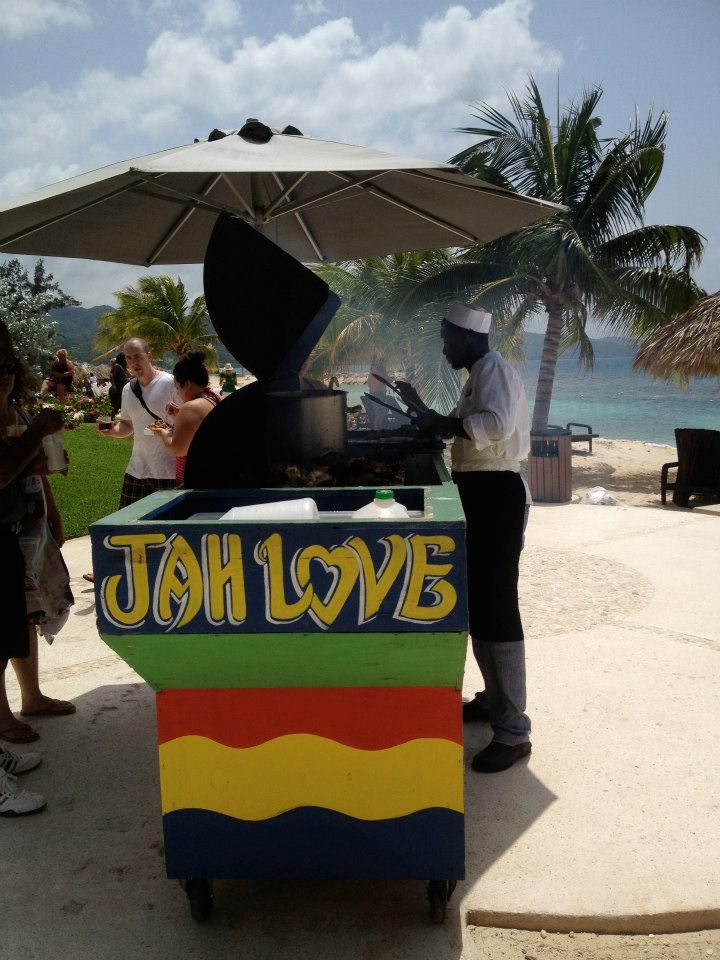 In all seriousness though, Montego Bay's Hip Strip (Gloucester Avenue) is the place to be for all things Jamaican and a great place to chill as a tourist. Known by the locals as Mo'Bay, if you fly into Mobay, you will no doubt pass by the street on your way to your resort or wherever you're headed. Your driver will likely point out a few spots and you'll make note of it but particularly if it's your first time in Jamaica or if you've already zoned out into vacation mode dreaming about the jerk chicken man, you may not really be listening. Well pay attention now! smack
Most may consider the Hip Strip to be primarily about nightlife in Montego Bay and while they're only half wrong, you'd be missing out on a ton of things if you only went at night (and likewise during the day). Many of the businesses are one thing during the day and something else entirely at night – not to mention home to a very different kind of clientele once the sun goes down!
First up are the souvenir shops – and there are a lot of them. You could probably spend a whole day just looking at that kind of stuff but in all honesty, it's all the same after a while. How many Bob Marley fridge magnets, Rastafarian hats or bottles of hot sauce can you really own? Your best bet is to check out a few of them, figure out which one has the best price and then ignore the rest – sure you may end up spending a little more but if you waste too much time here you'll miss out on the rest of the strip.
Top on many travellers' must-see lists is a stop into Jimmy Bufett's Margaritaville – a must-visit for the best nightlife in Montego Bay. On top of having some pretty decent food at a not bad price, it is also home to an enormous waterslide that shoots you right out into the ocean. That alone is worth checking out. Make sure you go during the day for this because at night, Margarittaville becomes a club and clubs don't have waterslides!
Nightlife in Montego Bay brings on a very different feel for the Hip Strip and so long as you have your wits about you and are feeling adventurous, you'll have a great time. Some restaurants have a relaxed atmosphere at dinner while others are a little more upbeat – almost a club with food feeling. Soca and reggae take charge in these bars, with the rest of the popular music taking on a supporting role – don't be afraid to get out there and dance!
For those looking for a truly great taste of Jamaica and the heart of the Caribbean, the Hip Strip of Mo'Bay is the place to be. Toss back a Red Stripe beer, gorge yourself on jerk chicken and let the rhythm of the island and the nightlife in Montego Bay carry you away.