On the list of international cities, London ranks right up there with the likes of New York and Paris. With England being the former superpower in the world, it's not surprising that London is regarded so highly in the world's esteem and remaining as such long after the centre of power has shifted.
Even if you have never made a trip to London, chances are you have had to stop over there as London is a major hub for most air traffic in Europe – from here people get connecting flights to North America, Africa, mainland Europe or virtually anywhere else in the world. London connects you to the places you want to go.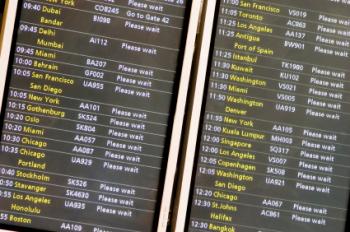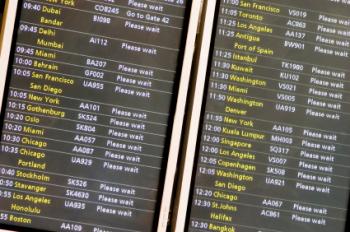 If you find yourself flying out of London, you may be heading out of any number of airports depending on your destination. Here is a list of the airports you have to choose from to meet your needs and some information on parking at each of them if you are driving to the airport or being picked up.
Heathrow – London's major airport and the busiest in the world for international traffic has a whopping five terminals with plans for another. As the hub of British Airways, it is responsible for the bulk of transfers and receiving people upon arrival to the U.K. before heading on to their ultimate destination. If you're looking for Heathrow Parking, fear not as a rapid transit system connects the terminals to a nearby parking area.
Gatwick – Located south of London proper in West Sussex, Gatwick is responsible for handling many short haul flights that fall into the low-cost category. While there is a train connecting downtown London to Gatwick (the Gatwick Express), if you are looking for Gatwick Parking you will have to plan in advance, particularly in the summer months, as they fill up.
Stansted – If you are arriving from mainland Europe on board RyanAir or other discount carriers, chances are you will come into Stansted Airport. As far as parking goes, there are a number of on site parking spaces close to the terminal and many other long-term spaces and 'mid-stay' ones that are connected by a courtesy shuttle
London City – While not an overly large airport and having only one runway, it is nonetheless an airport that could expand in the future to handle more traffic. Parking is quite close to the terminal and meets the needs of the limited number of travellers it has.
London Southend – What was once the third busiest airport in the UK has undergone some changes in recent years, now being the site of EasyJet's business and handling smaller flights but has connections to downtown via rail service. Parking is nearby and easily accessible from both the main terminal and the old one no longer in use.
Luton – Last but not least is Luton Airport, which started as a base during World War II but now mainly handles short haul discount flights, including RyanAir and EasyJet, but also some flights to North Africa and Asia. If you're looking for Luton Airport Parking, there is space nearby the terminal and others that can be pre-booked through independent organizations.