With summer just around the corner, this is the perfect time to start planning your holidays. A large number of vibrant festivals are held throughout the United Kingdom over the summer months and present some of the best music, comedy and theatre performances around. Here is an overview of some of the UK festivals that should not be missed.
Many of these festivals last for several days, so you will want to take along a tent to pitch in the camping grounds so that you can enjoy them to the full. However, don't plan on getting too much sleep, as the festivities usually go on right around the clock. If you do plan on napping during one of these festivals you will want to take along a pair of earplugs, while other essential festival gear includes a sleeping bag, changing of clothes, sunscreen, an anorak and wellies in case it rains and your usual party pack full of goodies.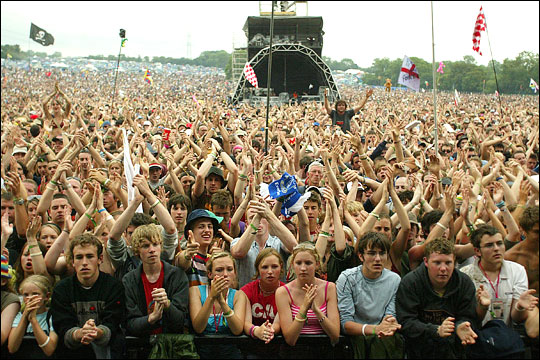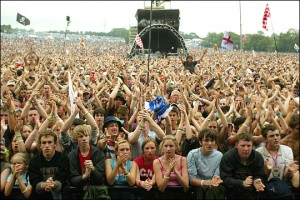 Glastonbury Festival
This is one of the UK's most famous events and attracts music lovers from all over the world. It takes place on the outskirts of the town of Glastonbury in Somerset. In addition to bands such as Arctic Monkeys and the legendary Rolling Stones, Rock and Indie lovers will also have the chance to enjoy live comedy and circus events in specially set up tents.
Bestival
This exciting music festival takes place at the Robin Hill Country Park from September 5th-8th on the picturesque Isle of Wight, the sunniest place in the UK. Some of the biggest names in music have been booked to keep the crowds entertained including Fatboy Slim, Elton John, Snoop Dogg and Franz Ferdinand.
Lounge on the Farm
Merton Farm in Canterbury is set to host this vibrant music festival from July 26th-28th and this is the perfect setting to enjoy some of the best bands and DJs from all over the UK. While the world lounge might suggest a low key setting, there is nothing laidback about this festival as thousands of party people are set to gather to strut their stuff to music provided by DJ Alfredo and DJ Format. Some of the other artists that have been confirmed include Asward, the Dub Pistols, Man Like Me and Peggy Sue.
Download
The spacious Donington Park in Leeds, a mecca for rock fans, had music events long before Download first pulled in the crowds in 2003. This young festival celebrates it's tenth year with a lineup that includes Korn, Motorhead, Iron Maiden and Rammstein this June 14th-16th.
Hard Rock Calling Festival
London's Hype Park Calling Festival takes place over the 29th and 30th June at Queen Elizabeth Olympic Park, making it ideal for music lovers who want something a little less intense. Rock legend Bruce Springsteen headlines 2 days of non-stop fun, supported by the likes of Kasabian, Paul Weller and The Cribs amongst others. The best thing about this festival is that you can combine it with visits to London's other top attractions. Relax on the London Eye or by watching a West End show after two days of madness.
Of course, this is just a small selection of the vibrant festivals that are held all over the United Kingdom throughout the year and you can find all this and more through Show and Stay. One of the great things about the UK is that exciting festivals are held here every month of the year and timing your break to coincide with one of them is the ideal way to transform your trip into an unforgettable experience.