If you're not sure where the Canary Islands are, then look on a map to the left of North Africa. They are not far off the coast of Morocco, but belong to Spain. And why "canary"? Well, it's not because of the birds – they were named after the islands. It's either to do with dogs, or seals, which used to be referred to as sea-dogs. Dogs seem likely, especially when you see the coat of arms.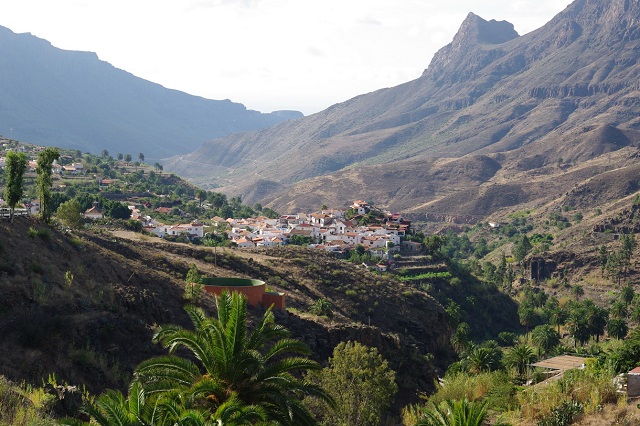 The main Canary Islands are El Hierro, La Palma, La Gomera, Tenerife, Gran Canaria, Fuerteventura, and Lanzarote. These seven islands, of which Tenerife is the largest, attract over 12 million tourists every year, according to CLC World. Tenerife is also the location of one capital – Santa Cruz; the capital shares its status with Las Palmas on Gran Canaria.
Sunbathing on the beach keeps many people happy, buy if you want something more lively, Tenerife has plenty of activities to keep you busy. There's the chance to do some serious deep-sea fishing; and we're not talking about getting on a trawler. You can get out on the water in a boat equipped to catch barracuda, marlin, dorado, tuna, and sailfish – channel your inner Hemingway. Sport fishing around Tenerife is best between April and September. Many hotels like Sunningdale Village will rent you the equipment cheaply.
Other sports you can find in Tenerife include all the usual watersports like scuba diving, sailing, and windsurfing. Most of the windsurfing activity is in the south of the island, around El Medano. The wind is fairly consistent, but the proximity of Mount Teide can affect the direction. A bonus is this area is away from any of the popular tourist locations.
There are plenty of dive schools, and the water is really teeming with life. In some locations you will be able to swim with dolphins, and even feed the rays.
On dry land, you can get away from the crowds by hiring mountain bikes and heading up into the mountains. And there are many hiking trails in the National Park at Mount Teide. If you're heading up toward the summit, you'll need to be in reasonably good shape – it'll feel like hard work because of lower oxygen levels.
This being the highest point not only in the Canaries, but also in Spain, it's a good place to see some amazing views. If you don't want to exert yourself too much, then you can drive to the cable-car station. The cable-car ride is about 8 minutes, and will get you very close to the summit – about 3,700 meters, or 12,000 feet. Make sure you are dressed for the occasion, and the season. Lower down it'll be hot in summer, and cool nearer the summit, but there is likely to be snow on the ground in winter.
Also, bear in mind that Mount Teide is an active volcano, which last erupted in 1909, so take any warnings seriously!
Tenerife and the other Canary Islands are a good choice for some guaranteed sunshine, but there are lots of options on offer if you want to go for a more active vacation.