If you want to see a truly booming metropolis built as a testament to the riches of our time, hop on a plane bound for Dubai and prepare to have your mind blown. It doesn't matter if you are planning a short stay independently or looking for holidays to Dubai by Travelbag, you cannot go wrong with a trip to this first rate destination.
Located in the Persian Gulf within the United Arab Emirates, Dubai is the most populous emirate in the UAE, which has led it to be often incorrectly referred to as the country as a whole. If you look at a map of the area you'll realize Dubai is but a small part of the whole country (dominated primarily by Abu Dabi). With this in mind, Dubai should still be on any self respecting world traveller's itinerary!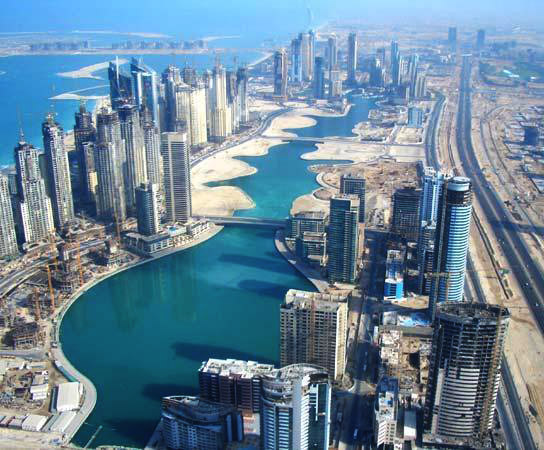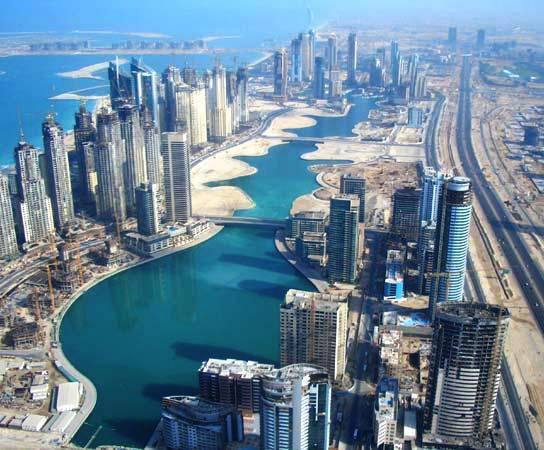 As a nation transformed by the world's appetite for oil, Dubai is often cast as a place entirely dominated by that industry when in fact there is so much more to it than the fossil fuel thanks to diversified investment by its rulers. Tourists who find themselves in Dubai will be drawn to the shopping that is a mix between fixed-price and negotiation-based stores. Gold in particular, among other types of jewellery, can be found here in ridiculous abundance, making checking out the over 200 shops an attraction unto itself. Be sure to check out Dubai Mall – the largest mall in the world – and Mall of the Emirates if for no other reason than to take a peak at their indoor ski resort, which may not be the largest skiing venue on Earth but stop and think about this: it's all inside and in the desert!
In addition to the modern comforts found in shopping, dining and accommodation (home to some of the most decadent establishments in the world), Dubai also holds ancient attractions that contrast the former quite nicely. The Dubai museum provides a home to many of the artefacts of the area throughout history, some date back to 3000 BC, and is located within an old fort that was built in 1787.
The architecture of Dubai is something that has caught international attention in recent years with two notable examples. First, is Burj Khalifa, the tallest tower in the world at almost 830 metres tall. It boasts restaurants, hotels, apartments, offices, shopping and an observation deck in its 160 floors. Second on the list of amazing architecture wonders are the artificial islands being constructed off the coast, giving additional land to be built on. From aerial shots, these appear truly remarkable – the only problem lies in reports that these projects are sinking into the sea.
Dubai has come to mean modern luxury in today's age, so why not get out there and check it out? A holiday spent in this Persian Gulf country will definitely be one to remember and give you a chance to see what it is everyone is raving about!