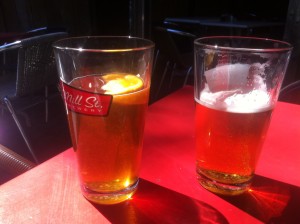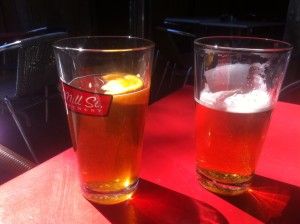 Everyone occasionally needs a vacation. Sometimes, that means getting away for a week to read by the ocean, and other times, that means finding the best place to cut loose and party hard. Luckily, there are many destinations -domestically and worldwide – that will allow you to do exactly that.
Want to enjoy them all? Be prepared! European travellers may require a visum usa-ESTA (or Electronic System for Travel Authorization). Know what you need before you go. Ready to get things started?  Here are ten of the best party destinations around the world for a quick and wild escape:
1. New York, NY: Sure, everyone knows that New York is a great place to go if you're a tourist. However, NYC continues to be one of the best clubbing destinations in the United States. Tip: find a rooftop pool to cure your hangover and pass the time during the day before hitting the Manhattan clubs at night.
2. Tel Aviv, Israel: Is it unorthodox to go to the Middle East for a party scene? Sure. But Tel Aviv has developed one of the best nightlife scenes in the world, not to mention in this particular region.
3. Berlin, Germany: If you want to see what a great nightlife on the up-and-up looks like, jetset your way to Berlin. Clubs, great music, and outdoor bars are waiting for you.
4. Rio de Janeiro, Brazil: With Rio, you get a number of high class bars and excellent restaurants at your fingertips. The bonus is, you also get white sand beaches to tan all day long as well.
5. Las Vegas, NV: The desert isn't the main draw of Vegas – shows, restaurants, clubs, bars and all night gambling are the highlights of this destination. You won't remember the last time you went to sleep.
6. Miami, FL: An American beach paradise and still a popular southern vacation spot with a Latin/American mix. Soak up the incredible culture by day and stay at your favorite club all night.
7. Prague, Czech Republic: Another newer destination in Europe, Prague is cheaper than more traditional destinations and is still a hidden gem when it comes to the party scene.
8. Mykonos, Greece: The country may be in turmoil, but the party scene on this Grecian island is consistently strong. The beaches and clubs alone should be enough to entice any traveler.
9. Montreal, Canada: A young and diverse crowd guarantee that your time spent in Montreal won't be boring, and a trip to Canada is a sure respite from the oppressive heat most have been experiencing.
10. San Francisco, California: The city of hills has become a city for young tech entrepreneurs as well, who bring a relentless work-hard, play-hard attitude to the Bay Area. Take advantage of the personalities of San Francisco's many different neighborhoods.
No matter where you are in the world, there's a good chance that a number of good party spots are nearby. Exploring the scene in a new city is always worth the risk.