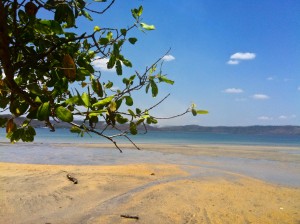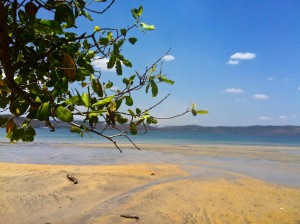 The beach is always a great vacation spot. Relaxing and revitalizig, it is a great place to do some soul searching, make new friends, take a breather, OR party hard. The world is rich with sand and sea – almost every country boasts of a scenic beach with great hotels and bars, but not all of them have an amazing party scene.
Here are the Top 5 Party Spots in the World to Wear Your Bathing Suit
1. Boracay, Philippines
Famous for its powdery white sand beaches, Boracay is famous to both locals and tourists. It is packed with world-famous hotels like the Shangri-La, and numerous bars, clubs and restaurants. The happy hour here starts as early as 5 PM to 7 AM. Have your drinks delivered to your room, villa or the pool the you're enjoying. Take your pick among the reggae bars, sing along restaurants, musical parties, live bands, fire dancers,full moon parties, and more. The party is on every night, but Boracay is packed most on Halloween, Christmas season and Easter weekend.
2. Ibiza, Spain
Ibiza in Spain is not called the party capital of the world for no reason. Parties are free, although drinks can get a little expensive. Enjoy the crowd as you get a tan and chill out with a wide variety of music genres. The food is great and the bars offer every drink imaginable. Ibiza does a lot of costume parties too: themes range from retro to disco, twighlight and more.
3. Goa, India
In the 1960's, Goa was a famous hang out spot for hippies. Today, Goa has evolved as a melting pot of different music styles and backgrounds. A trance-dance has even evolved to be called Goa Trance. An estimated two million party goers travel to Goa every year to party on the beach. Rave parties are huge, where bonfires and DJs are set up right on the beach. There are even world famous hotels, restaurants, clubs and pubs to choose from where you can sample a range of cuisine or even play poker to your heart's content.
4. Koh Phangan, Thailand
Koh Phangan's Haad Rin Beach is set up with sound systems lining the sands along with the palm trees. The Full Moon Party happens monthly on Sunrise Beach. Listen to psytrance, dubbed the original style of music for Full Moon Parties. There are also other types of music such as reggae, R&B, pop and more. Beach bars and drinking holes, restaurants that offer American, European, Thai and Autralian menus, fired shows – there is even a floating bar where you can party away on a raft-based resto and bar. What else could you ask for?
If you're in Thailand but don't have a time to make it over to Ko Phangan consider checking out the popular city of Phuket. There are plenty of nightly activities here to keep you entertained for hours. Phuket has even become an attractive place for young travelers to party at. Locals from countries like Singapore and Malaysia travel here during the summer to enjoy the great weather and live it up on the beach.  If you decide to visit here be sure to book your Phuket hotel in advance. During school holidays and summer breaks hotel prices tend to increase. Planning your trip ahead of time can help cut down on vacation costs.
5. Mykonos, Greece
With only a few hotels available, Super Paradise in Mykonos offers exclusivity like no other. Named the "most alternative and anti-conformist beach on the island", Super Paradise is a favorite spot of gay beach goers, but it has been a destination for straight tourists for many years now. The restaurant and disco bar are open all day with the party picking up mid-afternoon and going all night long.
The next time you are looking for a beach party getaway, you know you have a lot of options. Relax and party your vacation away!