Rome is without doubt one of the most popular places to visit in Europe. The Italian capital is packed full of things to do to pass the afternoons, from the Colosseum to the Vatican and back again. But what do you do after the afternoons of sightseeing? Well, there are plenty of ways to enjoy the Rome festa and here you'll find a few ideas for spending your nights in Rome.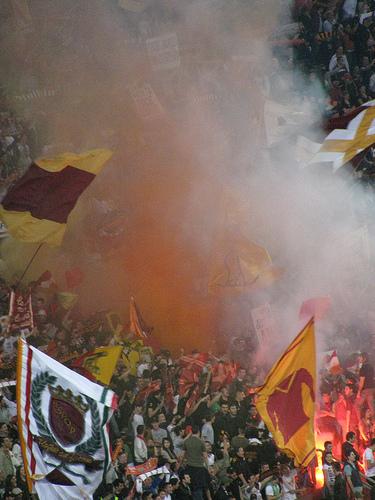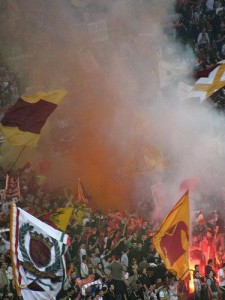 Night 1 – Football Madness
This one will only work if you are actually in Rome on the day of a Roma or Lazio game, but it is DEFINITELY worth organising your trip so that you are.
The city has two teams, A.S Roma and Lazio and they both share the Olympic stadium as their home ground. That's good news for football fans, though, as it means there will almost certainly be one of the two teams playing at the Olympic stadium each weekend. When the two sides square off against each other, a mini war breaks out, but even when they play against teams from the rest of the country, the fans are crazy! Expect flares, loud bangs and riot police. Just a casual home game in Rome…
 Night 2 – Clubbing!
There are few simpler ways to have fun all night long than by going to a club to dance, drink and then dance a little more. Rome is a great city for going out and you'll not be short for choice in terms of places to go.
Piper is a long established club in Rome, having been around since the 60s. And if a club can survive half a century then it obviously must be doing something right! The underground club is not only one of the oldest in the city, but one of the biggest too and boasts a huge space for dancing. If house music is your thing then this is the place to be on a Friday or Saturday night. Another great club for the weekend is Coyote with a mix of hip-hop, more house music and classic sing-along tunes!
If your clubbing night happens to be midweek then you may want to look for a different option. A great shout for a midweek night out is Goa, especially if it's a Thursday. The club is always lots of fun, but Ultrabeat Thursdays are hard to beat!
Night 3 – Jazz it up!
After a night of clubbing, this night should be a bit more relaxed, but just as exciting. Rome has a big reputation for jazz music and a night exploring some jazz clubs can be the perfect way to spend your time. Even if you've never been a big jazz fan, you'll quickly fall in love with the atmosphere of the clubs, or if not you can head for the bar!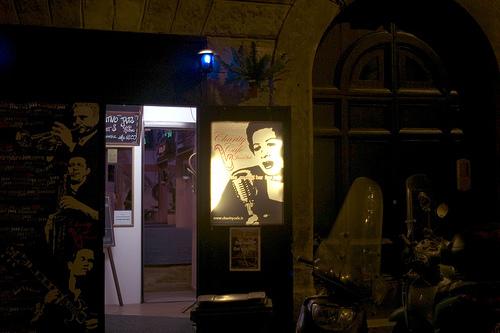 Big Mama and Fonclea are two of the most popular jazz clubs in the city and are always packed full of music lovers and beer lovers alike.  Casa del Jazz is another that you have to visit as it is one of the most renowned jazz clubs in Europe! The atmosphere is incredible and the people always friendly and if you don't have lots of interesting conversations during your time there then you must have been something wrong. Whether talking about which instruments you play or talking about which you don't you'll always have good chats and meet some extraordinary people on a Jazz Crawl.
No matter where you are enjoying yourself in Rome you can be sure of two things: that you'll have a blast, and that you'll be knackered the next day. Take a look at the apartments on Oh-Rome.com to find some top spots to stay during the days and to recover your energy for the next night. You'll need it!