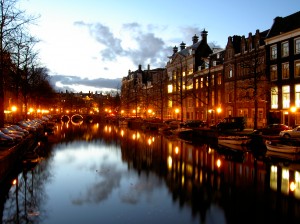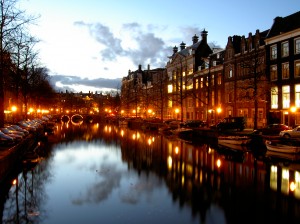 Where do you see yourself on Friday nights? Do you see yourself lounging at home reading a book? Or would you rather drag yourself to a night club and party the night away? People have different preferences when it comes to late night partying and while some would love to dance the night away, others prefer a more subtle ambiance and settle for a quiet drink. Especially for travelers, who want to live it up, but also could be tired from a day of transporting themselves from one city or country to another.
You need to have options! If you're visiting Holland and staying in an Amsterdam hotel, try some of their bars like De IJsbreker. Located in Weesperzijde, it has live entertainment as well as live music performance all throughout the night. The modern design of the club portrays an elegant stage, similar to those where drag queens perform.
Absinthe Bar located in the Red light district is your typical bar consisting of long tables with a more chill vibe for those who want to drink and hang out. The exotic ambiance includes neon lights and covering the backdrop and illuminating the surrounding place.
Whiskey Café L&B serves over a thousand different types of whiskey and bourbon, originating from the Americas Europe and Asia. For those who love whiskey, they sure know exactly what they want for themselves but to those who are not an enthusiast can rely on the bartender's willingness to meticulously suggest which ones to try.
If you're an expat who prefers a more subtle surrounding and would rather take a sip of a cocktail drink than feel the night away with dancing and cold beer, this small bar called Vesper will be perfect for you. It has a wide range of drink and food choices and it is well designed to highlight the modern architecture with a touch of film entertainment pictures that hang on the walls.
The Sound Garden will surely captivate the attention of nature lovers. With its tables and chairs carefully situated on a terrace overlooking the canal with a fresh and environmental ambiance that meets you while you hang out and have drinks. This is not your typical night club or pub, as it more accentuates the presence of a younger generation, teens and those families who wants to relax and enjoy the air and the view outside.
Pollux, your late night bar located in Prins Hendrikkade serves you beer and other alcoholic drinks with a touch of entertainment and a classic jukebox brightly lit by a neon light and playing a classic mix of soul and rock. Their specialty is all about vodka and customers are known to hangout in this bar until the wee hours in the morning.
Visiting Amsterdam will surely provide you all the fun and entertainment that you've always wanted. Book your hotel online ahead of time, so you can concentrate on partying. It's known worldwide as a tourist destination for those who want to party. Tourists from all over the globe flock to this area during the peak season.  You should take the chance and visit these too!