While countries like Australia and New Zealand might be famed for their beaches we are lucky to have some of the world's best on our European doorstep. It might be a bit chilly but the two extremes of England have some stunning stretches of sand that are often empty for much of the year – Northumberland and Cornwall are both worth a look so long as you don't mind pulling your coat on.
But here we're more concerned with the sun on our backs and we're happy to be worried about the glare off the page of the latest novel we're reading but we don't want to be concerned with whether we have taken enough layers on holiday with us.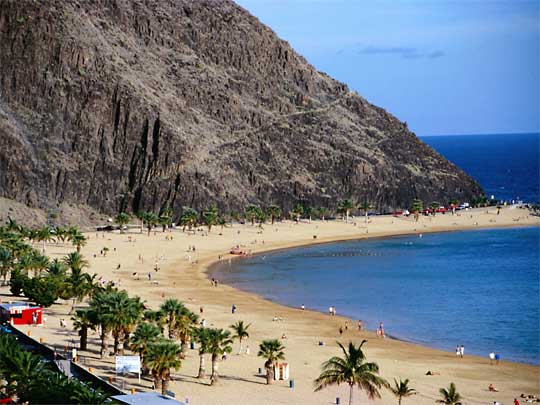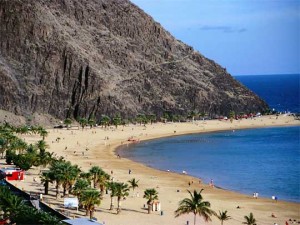 If a beautiful beach in the sun sounds more your bag then head to Portugal and Spain, or better still The Canaries. The archipelago of Spanish islands is about a hundred kilometres off the North Africa coast and so the climate is guaranteed to be favourable all year around. There are thirteen inhabited islands that are truly varied despite being close together. Tenerife is the largest and probably the most visited, while Lanzarote might well be considered the most interesting. Its black volcanic sands and largely barren landscape make it seem more like a lunar scene than a part of Spain that just happens to be in the sea.
To see the Canaries at their very best you really should consider approaching them from the sea, and the best way to do that is on a cruise.
A cruise gives you a great opportunity to see the best of all the islands in a week to ten days, while travelling in luxury, and only having to unpack once. There are many companies with beautiful ships that include the Canaries in their itineraries, some as fly cruises where you fly straight to the islands and others that sail from Southampton and may stop on the Spanish or Portuguese mainland en route.
Thomson Cruises offer you a seven night cruise of the Canaries and there's even one leaving at the end of December if you fancy getting away for New Year on board. With this trip you start at Las Palmas on Gran Canaria and then visit all the main islands, including a trip north to Portugal's Maderia where you can lap up the beautiful gardens and sip on the famous fortified wine that takes the island's name.
There's an etiquette to cruising, especially around things like tipping, but it's easy with Thomson as that's all included. Another great feature of a Thomson trip is that the end of the cruise doesn't have to be the end of your holiday. You can do what they call a cruise stay whereby you then stay on for another week – or have your week on the beach first. It's really rather flexible.
A cruise is a different kind of holiday and it has much to be recommended for. You get to see a whole lot more than you would have done just lying on the beach, but you really don't have to make any effort. You don't have to consider hotels – you have your own floating one that will be better appointed than most of land. Your meals will be fantastic and you'll have a huge choice, often you can dine as and when you want through the day, and best of all you don't have to drive anywhere. How good is that?