Whether you have a passion for literature or you are a budding writer bursting with ideas, you won't want to miss the exceptional Salon du Livre – the Paris Book Fair – which celebrates all things literary.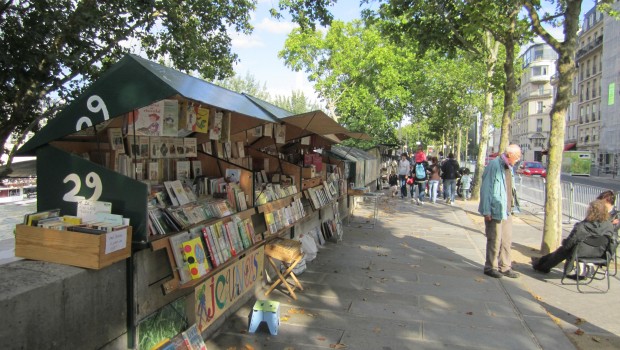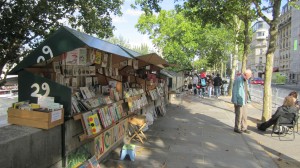 Taking place in the City of Light from Friday March 22nd until Monday March 25th, the fair plays host to dozens of authors and publishing companies hailing from all over the world. Bookworms from across Europe and around the globe flock to the event – which is held at the Porte de Versailles Exhibition Centre – to seek out inspiration, swap stories and simply enjoy the brilliance of books.
If you are planning to experience the fair firsthand, it's essential to look into Parisian hotels as quickly as possible, as rooms fill up quickly during the event. Head online to find great rates on rooms in Paris, and read on to find out everything you need to know about planning your trip to the fair.
Meet Fellow Bookworms
There's no better meeting place for bookworms than the Paris Book Fair. Whether you are looking to catch up with old literary-loving friends or meet new like-minded people who share your passion for the written word, this is the perfect venue to make great connections!
Perhaps you are a budding author with a manuscript that you want to get noticed. You'll find more than 1,200 publishers in attendance – meaning the Paris Book Fair could be your big break!
Alternatively, you might be keen to learn more about the writing process behind some of your favourite titles. More than 90 authors will be onhand for presentations and seminars throughout the event, so you will have plenty of opportunities to get answers to your burning questions – or simply to let a writer know how much you have appreciated their work.
Inspiration and Innovation
The Paris Book Fair is also the perfect place to come if you are looking to get inspired. Maybe you've always wanted to write a great novel, or you have a brilliant idea for a short story! This is the ideal venue to help you put your passions into practice and take a leap into the wonderful world of literature.
The fair is an ideal venue if you are looking for cutting edge literary innovation – you will find lots of new ideas, as well as groundbreaking works of fiction and non-fiction, and you may even discover a new author or two along your journey.
The practicalities of the Paris Book Fair
Now that you are counting down the days until the Paris Book Fair, you will want to make sure that you have some important information at hand.
Admission to the expo is €10 for adults – children and students under the age of 25 can attend for free. You can easily access the venue from the Porte de Versailles metro stop – if you are visiting from out of town, public transportation is the easiest way to get around Paris.
It is also important to note that the fair opens later on Monday March 25th. While events get underway at 10:00 local time from Friday-Sunday, the venue will remain closed until 13:00 on the final day of the Paris Book Fair.