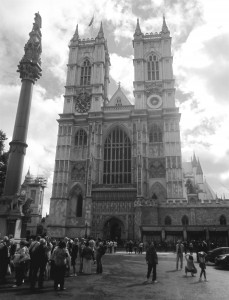 The city of London is a great place to dine in style. The restaurants, cafes and other types of eateries that can be found scattered across the city serve cuisine from all over the globe. However, dining in London can be rather costly if you are unfamiliar with the city. What follows is an overview on some of the best eating deals in London and where to find them.
There are plenty of cheap and cheerful places to eat in the colourful district of Camden. People who arrive early in the morning to do a spot of shopping will be able to take advantage on the huge breakfasts that are served for just a few pounds at many of the cafes that can be found close to the main market at Camden Locke. Juice bars and other types of eateries also offer great deals on snacks and light bites, while several of the local pubs offer special lunchtime deals.
No matter if it's Japanese, organic, Chinese, or maybe even dinner and a show with all the great hotels in London you are bound to be close to a great restaurant. London has wonderful place to visit or live. Either way you know you will be pleased with the dining experience.
Lovers of Japanese food should pay a visit to Koya, which can be found on Frith Street. Koya specialises in steaming bowls of wheat noodles with various added ingredients such as tofu, oyster mushrooms and enoki, and the restaurant offers extremely reasonably priced meal and drink sets, which are ideal for sharing with someone special. Although the food may be cheap here, it is served in a stylish setting, which makes Koya a good place to take a date.
Although organic food in the capital usually costs a fortune, diners at Pimlico Fresh can enjoy delicious, healthy cuisine without paying through the nose for it. This popular restaurant is situated on Wilton Road and served a wide range of different dishes such as vegan Thai vegetable curry and chicken jalfrezi stew for less than a fiver. Diners can be sure that the dishes here are made with only the best quality ingredients and the portions are generous.
The vibrant Chinatown district is full of excellent restaurants that serve authentic Chinese food. While a number of the restaurants here offer special deals such as discounts on plates of dim sum, perhaps the best deal of them all are the all-you-can-eat buffets. Several of the restaurants in Chinatown offer buffets, and hungry visitors to London will be able to pile their plates high with a huge selection of dishes such as chow mein, beef in black bean sauce and sweet and sour chicken.
Theatre and dinner combos make the perfect treat for people who plan to enjoy a night out on the town. Several companies offer this impressive deal, such as the Leicester Square Box Office, which makes it possible to enjoy an unforgettable evening without breaking the bank. The great thing about this deal is that there is a large selection of quality London restaurants are taking part, and theatre goers will be able to take their pick from some of the world's best loved types of cuisine and show combinations.