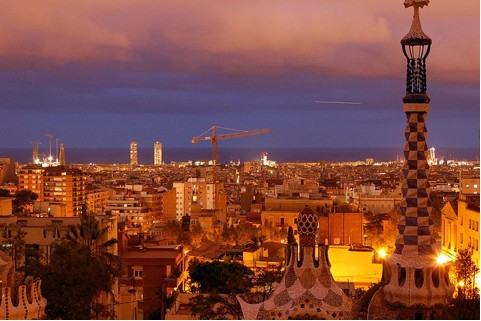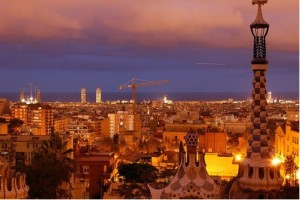 As well as being one of Europe's most popular cities, Barcelona is also on of the more expensive – well, that's if you go to the wrong places! Here you have a few tips to help you get the most out of your money in Barcelona while still having a great – if not better – time.
El Born over El Gótico
One of the most obvious ways to save money – and a tip which is too obvious that it doesn't merit its own paragraph – is to stay away from Las Ramblas. Las Ramblas is Barcelona's touristic hotspot and a meal, drink or souvenir bought here will cost a whole lot more than anywhere else in the city. Also beware of pickpockets if visiting Las Ramblas as it's not uncommon for a trip to Las Ramblas to cost you your wallet.
If looking to avoid Las Ramblas then, where should you go? Many people head to El Gótico, an area which neighbours Las Ramblas, thinking it's a lot cheaper. It is, but even cheaper is El Born, a world of tiny and narrow streets filled with bars and tapas restaurants on the other side of El Gótico, across Via Laietana. There is a lot in common between El Gótico and El Born, but El Born is just that little bit cheaper and also less touristy if you're looking for somewhere that even the locals love!
Walk Instead of the Cable Car
If out and about exploring Montjuic, you might be tempted to take the Telefèric, the cable car that takes you up to the castle. This isn't the cheapest cable car in the world at €7 for a single journey so you really are better off walking. With such beautiful views of the city from the top of the castle, the Telefèric really doesn't let you see anything that you wouldn't see by just walking your way up to Montjuic Castle.
And on a nice day it's definitely worth a stroll up Montjuic rather than being lazy and catching a lift!
Save money on transport
As well as saving money on the cable car, you can save money on all transport if you buy the right tickets. The T-10 is a popular choice with locals and tourists alike as you get 10 journeys on the bus or Metro for under €10.
The city's Metro system connects you to all parts of the city and to get a journey for under €1 is really a great deal. At the same time, however, it might be worth saving even more money by walking between the attractions. Barcelona is a beautiful city, even between the sights. So you don't want to miss the impressive architecture by being stuck underground in the Metro!
Eat at Midday
When in the Catalan capital you will definitely want to try out the local cuisine. The cheapest time to do so is ay lunchtime when many restaurants offer their Menu del Día – The Menu of the Day. The prices range from €8/9 to €25/30, but the idea is the same: you get given a set menu which changes daily and can choose between three or four options for a big and tasty three course meal.
The locals like to eat late at night so going at 7pm or 8pm is a quiet time to eat. But at lunchtime the whole city is out to enjoy the cheap lunch so you'll not be the only ones in a lonely restaurant – you can be sure of that!
See the Free Sights!
Believe it or not, but most of Barcelona's most famous sights are actually free! The whole of Montjuic, from the gardens to the Olympic Stadium and Castell are free to enter, while the beach is also another free option to spend an afternoon.
And the best view of Barcelona is also free. Just take a walk up to the Tibidabo to see the whole of the city below you. The walk is, of course, free. But the bus is only a couple of euros if you fancy taking the lazy route!
And one last free afternoon in Barcelona is a walk around Gaudi's Park Güell. This is only going to be free to the public until next summer, however, so be sure to make the most of it while you can.

1 More Tip…
One other way you can save money before even packing your bags is by booking a self-catering apartment for your stay. This is a lot cheaper than any hotel and will even give you the option of dining in some nights so you'll even save money by not having to eat out every single night. Oh-Barcelona.com offer a range of apartments in all parts of the city, so if saving money by renting an apartment appeals to you, then that's the place to look!