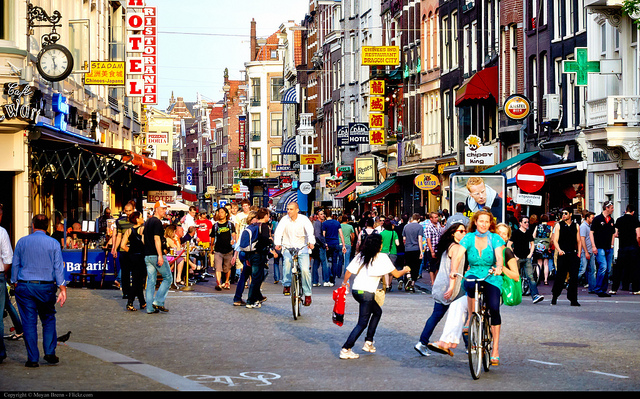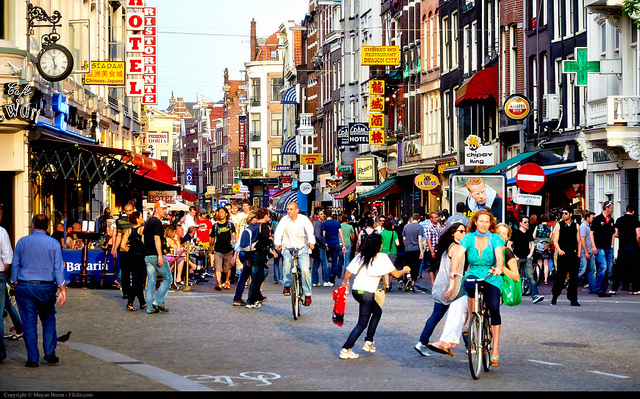 Amsterdam, the capital of Netherlands and a popular tourist destination, has a ton to offer, from artistic heritage sites to museums for history buffs to wander and immerse themselves in. The picturesque city, with canals and narrow houses make for the perfect setting for some astounding photographs.
While you're in Amsterdam, you can't miss visiting its squares that are known for their historical importance and monuments as well as buildings and attractions surrounding it. The Amsterdam squares are a significant landmark in Amsterdam's history, but here is a short guide to visiting one of the significant and top tourist attractions, the Dam Square.
History
The Dam Square was built in the 13th century to prevent water from the Zuiderzee Sea to flood the city. Over time, it served the purpose of linking the small settlements established on either side of the sea. As the city developed, locals started using it as a gathering place for meetings and it became a common place for entertainers and special events, which are still held at the square. In the 1960s, the square was a famous hangout location for the "hippies".
How to Get There
The Dam square is at walking distance from the major transport station and stretches for about 300 feet. It links many populated streets and endpoints. The significance of the square is enhanced due to its proximity to the Amstel River.
Attractions around the Square
Around the Dam square, you will find many cafes, restaurants, and local shops to keep you busy. Tourists flock in large numbers to the square, because of its proximity to a number of prominent places. The Royal Palace, built in the 17th century, was once home to The Royal Family of Amsterdam. It is open for tourists on particular days to explore the royal lifestyle. Another site worth visiting next to the palace is Church Nieuwe Kerk, popular owing to its beautiful architectural design. It was built in the 1400s but restored over time as a fire destroyed it. It is well visited by tourists who find the stained glass windows and classic style worth exploring and photographing.
Dam square is also home to the largest five star hotels in Netherlands, the Krasnapolsky, which was established in 1866 and to date is a symbol of grandeur and elegance. The hotel is popular with the elite and high profile personalities and its five star restaurants offer a fine dining experience to visitors and residents alike.
If you are a history buff, then you must visit the National Monument situated near the hotel. It was built as homage to the victims of WW2 and is adorned with white sculptures.
If you visit Amsterdam and don't visit one of its squares and the surrounding attractions, then you're missing out on the city's culture. Make sure you make your trip to Amsterdam memorable.