Are you ready for some spine-tingling fun? Maryland boasts some of the most spooky and thrilling haunted attractions in the country, boasting all sorts of eerie beasts, interactive sets, and terrifying surprises. Find out what awaits you on a tour of Maryland's best haunted attractions!
Best Haunted Attractions in Maryland
Antietam Battlefield Haunt.
Set on the historic Antietam Battlefield of Sharpsburg, Antietam Battlefield Haunt offers a totally immersive experience. Tour the grounds and explore numerous haunted sets as you go. Have fun with interactive props as you make your way through the twists and turns of this iconic battlefield haunt. Will you turn tail and run or will you brave it out to discover what's down the next path? Let's find out!
The Nightmare Realm.
Don't miss your chance to see The Nightmare Realm, Maryland's newest and most highly detailed haunted house. You'll be greeted by an array of distinct settings, including a graveyard scene with live bats, an old fashioned barbershop featuring some of its more "patient" former patrons, and much more. Get ready to scream as you make your way through this nightmare world!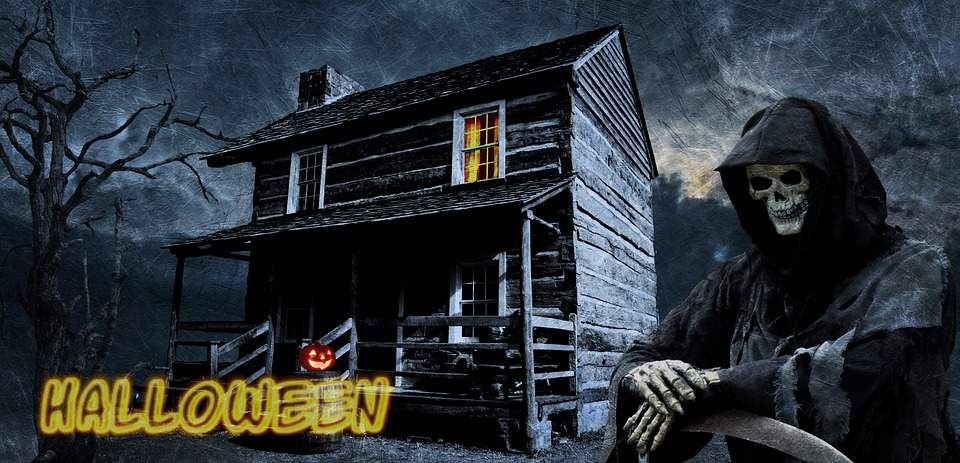 Creepy's Coaster Haunted Hayride.
If you're looking for a spine-chilling experience, try Creepy's Coaster Haunted Hayride. Get ready to brave the darkness as you ride up and down the mountain pathways of Catoctin Mountain Park, with ghouls lurking around every corner. Let the screams from your fellow riders remind you that no one is safe in this haunted haunt!
The 14th Floor Haunted House.
The 14th Floor Haunted House is sure to terrify visitors who dare to enter. Get ready to step into a vortex of fear with real-life monsters jumping out at you from the pitch black darkness. You will find yourself facing off against zombies, clowns, and all manner of other creatures as your journey through this haunted attraction!
Scream Nation
Scream Nation offers the ultimate spooky experience, with an abandoned amusement ride area filled with zombies and other creepy creatures. Wander through winding wooded trails, an old hospital, and a haunted castle full of terrifying surprises. Experience jump scares, actors in costumes, animatronics, and even a few friendly ghosts. Your spine will tingle with excitement as you explore these expertly decorated locations and try to make it out alive!
The Farewell Hotel
The Farewell Hotel in 2022 promises to bring a unique horror experience unlike anything else in the state. This ornate hotel is filled with 70 doors that could lead you to unimaginable scenes of terror. Check-in if you dare, but be warned — some scares can be so intense that you may never want to leave! Let the countdown begin!
Cornstalkers Hunted Maze
Challenge yourself with a thrilling outdoor maze, created out of a corn field. Known as the Cornstalkers, you'll feel their presence throughout your journey through the moonlit rows. Conquer your fears and navigate through the dark maze carefully, for fear of drawing attention from these mysterious creatures. With your wits and determination, you may just make it through to the end.
Slaughterhouse
Located in an indoor facility and open for 2022, it is believed to be a former meat processing plant that was shuttered due to suspected foul play linked to missing campers at a nearby park. Haunted by the vengeful butchers of Vanguard, this attraction features a Cornstalkers maze that might leave you with nightmares!
Kim's Krypt Haunted Mill
Maryland's "Terror Trail" is an iconic haunted attraction, steeped in centuries of seemingly-supernatural evil. This sinister location features both an indoor and outdoor section, with a haunted basement and second floor in the former, and acres of dense woods on the latter. Brave adventurers will traverse moonlit paths and find themselves surrounded by lurking shadows. Prepare to scream!
DC Ghosts
Visitors brave enough to explore will discover an array of spooky experiences. From the DC Ghosts Tour, which takes seekers of power into some of the nation's most haunted landmarks, to walking among the spirits on the capital city's historic streets, there are plenty of spine-tingling thrills to be found in Maryland.
The Death Trail
Get ready to shiver as you and your friends pass demented clowns, zombie hordes, and other maniacal creatures deep in the woods! Voted one of Virginia's top attractions and praised for its spookiness, make sure to check out this must-see haunted attraction while you're in Maryland.
Parade Float Museum
Experience frightful themes such as Clown Town, Creepy Christmas, Patriotic Chaos, Jungle and Graveyard, all while making your way through the winding pathways of a Haunted House. With an estimated duration of 30 to 40 minutes and the use of strobe lighting, this spine-chilling adventure is guaranteed to leave you trembling in fear!
301 Devil's Playground
Their four frightening attractions – The Harvest, The Barn Of Torture, 3-D Phobia and The House Of Hell – will have you screaming for mercy. Plus, grab some food or merch to fuel up during a night of pure horror. Different kinds of entertainment are also available at this spooky venue. Don't miss out on all the thrills!
Laurel's House of Horror
This haunted attraction is located in an abandoned movie theater and opens every year from September to November. It features a full walk-through experience with all-new exhibits, areas and scares each year. So if you're brave enough, dare to venture through this terrifying haunt!
Haunted Nightmares
Featuring over 4600 square feet of spooky sets, trained actors, professional makeup and state-of-the-art special effects, this haunt is guaranteed to give you the fright of your life! Come visit us and get your scream on!
Field of Screams
As one of the premier haunted attractions in Maryland, Field of Screams boasts four world-class Haunted Experiences and a Midway Area, promising plenty of thrills and chills for visitors. Whether it's the horrific Haunted Hayride or the Terror Trail, Halloween adventurers are sure to get the most out of Field of Screams' AtmosFEAR!
Leechwoods Haunted Trail
In this 30 minute adventure, you'll be plunged into darkness and terror, surrounded by zombies, chainsaws, and all sorts of creepy creatures lurking in the woods. Expect an intense and thrilling evening full of screams and jump scares!
The Nevermore Haunt
Prepare to come face-to-face with terrifying visions of the past and creatures so frightening you won't be able to describe them! Built in an old warehouse, The Nevermore transports visitors back in time with its historically themed spooks and frights. Don't look away – this attraction is not for the faint of heart!
The Death Trail
Get ready to shiver as you and your friends pass demented clowns, zombie hordes, and other maniacal creatures deep in the woods! Voted one of Virginia's top attractions and praised for its spookiness, make sure to check out this must-see haunted attraction while you're in Maryland.
Bennett's Curse Haunted House, Baltimore, MD
Enjoy the spooktacular thrills of an immersive experience that includes the gruesome House of the Vampyre, the undead hordes of Zombie Kingdom and the wickedly perplexing labyrinth called Sanctuary of Insanity.
Conclusion
Maryland is a state full of incredible and terrifying haunted attractions that are sure to give thrill-seekers a scare. From the immersive Antietam Battlefield Haunt and Nightmare Realm to the terrifying 14th Floor Haunted House and American Fright Night, there is something for everyone. The upcoming Farewell Hotel promises a unique horror experience unlike anything else in the state, while the Cornstalkers Haunted Maze offers a thrilling outdoor adventure. Whether you're exploring DC Ghosts or braving the Death Trail, you're sure to have a spine-tingling time in Maryland. So, grab your friends, muster up your courage, and embark on a journey to some of the best haunted attractions in the state!