Definitely a city of technological marvel, Hong Kong constantly surprises it visitors with the variety of things that it has to do while there. A uniquely Westernize city on the cultural borders of China makes for an intriguing juxtaposition of cultural values and traditions. Visitors to the city explore this divide taking in the fantastic shopping, restaurants and cultural sites the city has to offer. Some of the best things to do while in Hong Kong include.
Star Ferry
Tsim Sha Tsui Pier | Hong Kong
A must while in Hong Kong is to take the Star Ferry across Kowloon Peninsula to Hong Kong Island as the views of the futuristic looking Hong Kong and Victoria Habour pay for the price of admission and then some. With a fair cost coming in at less than 50 cents American there is no excuse not to enjoy this nearly free opportunity to see the harbour from the top deck of a boat. There are also hour long Victoria Harbour tours available leaving from the same ferry landing at Tsim Sha Tsui pier. These Hong Kong tours are memorable and unique – and can really add to your overall experience.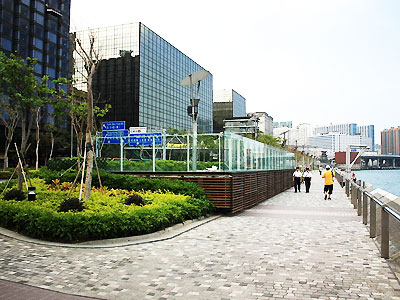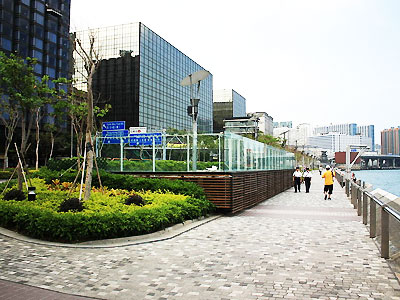 Tsim Sha Tsui Promenade 
Tsim Shai Tsui Promenade | Hong Kong
 Tsim Sha Tsui promenade is one of the quintessential spots to head to for visitors to enjoy Hong Kong. Providing  fantastic views of both Victoria Harbour and Hong Kong Island this pedestrian harbour front area is always teeming with activity. The famous event on the promenade is the nightly Symphony of the Stars, a sound and light show, which beams across the Hong Kong skyline. Whether you're at the Promenade during the day time or night there are always a variety of great bars, cafes, and restaurants to choose from. This is one of the city's best locales for hanging around and getting in some great people watching.
Hong Kong Museum of History
100 Chatham Road South | Hong Kong
Categorizing and telling the full story of Hong Kong's history, geography and art work is the Hong Kong Museum of History. At more than 185,000 square feet the museum has the size to properly tell the city's long tale and includes exhibits like "Folk Culture in Hong Kong" and "Prehistoric Hong Kong." Visitors to the museum praise its wealth of varied artifacts and the narrative style that is used to present information at the museum. The Hong Kong Museum is located in the Tsim Sha Tsui neighborhood on the Kowloon Peninsula.