I really can't express in words how much I love this place – but I'm going to try, so bear with me.
It's hard to believe that until maybe three years ago I had no idea this place existed, but after talking to travel and non-travel minded individuals I can see that the majority still have no idea where or what this place is, and while I know this is a good thing, I know it's also fleeting. Like all great tourist spots before it, the Cinque Terre is well on its way to being overrun, overpriced and altered from the magic eden it once was. While I lament whatever has been lost and wish I could experience it as it once was, I still have to say it's bitchingly awesome and I recommend everyone see it at least once.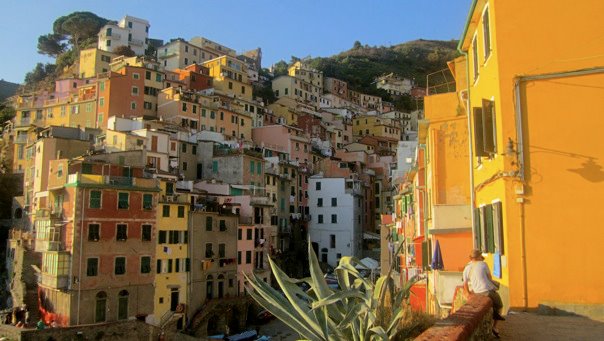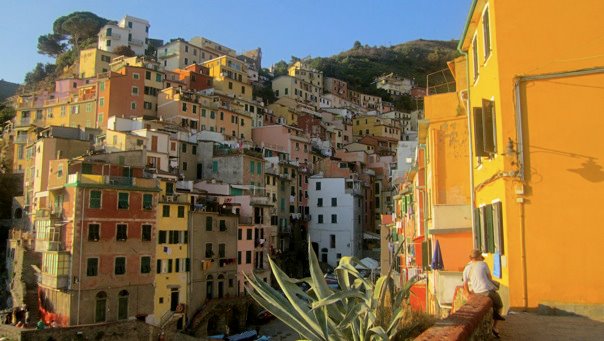 For those who don't know, the Cinque Terre National Park is a commune of five towns along the northwest coast of Italy. If I were to give an approximation of where it is on the boot that is Italy, I would say somewhere above the knee/below the skirt. You'd have a hard time finding it on a map and an even harder time getting a direct flight or train to it because the small towns that make it up are ridiculously small and are really only accessible by local train. Most people either come in from Genova in the north or La Spezia in the south and opt to stay in a town just outside of it because accommodation has gotten expensive and books up fast in recent years.
Part of the allure of the commune, if you haven't figured out already, is the old-world coastal feel of the towns, brightly painted and perched on the cliffs. Rugged and water shaped, these towns were once entirely reliant on fishing and wine growing for subsistence, but in recent decades have virtually given that up for tourism. The only advantage is because the area is a designated World Heritage Site, it is preserved and visitors are charged a small fee for walking its various trails – which goes towards preserving its beauty.
I was there a few summers ago only for a few short days, but I could easily see spending a week in one of the towns, just soaking up the sun and loving the quaint charm. When it's hot, it's really hot, but once the sun goes down, be prepared for one of the most magical sunsets in the world as the sun's last rays ignite the multicoloured buildings just before it dips into the Mediterranean. You can't help but fall in love with the place and feel lucky to take part in something so simple.
Best things to do in Cinque Terre? Going for a walk, without a doubt. The five towns are linked by a system of trails that make hiking from the first to the last entirely possible within a half day if you keep a decent pace. You'll want to venture into the towns, of course as each has their own special feel, but for around 10 euros you can get a decent work out (especially on the last path to Monterosso) and witness some postcard worthy scenery.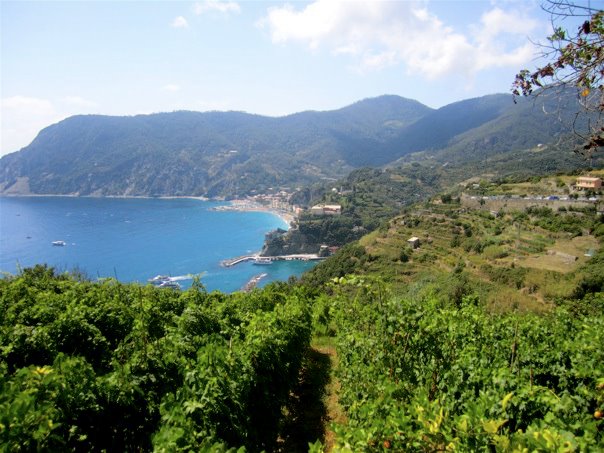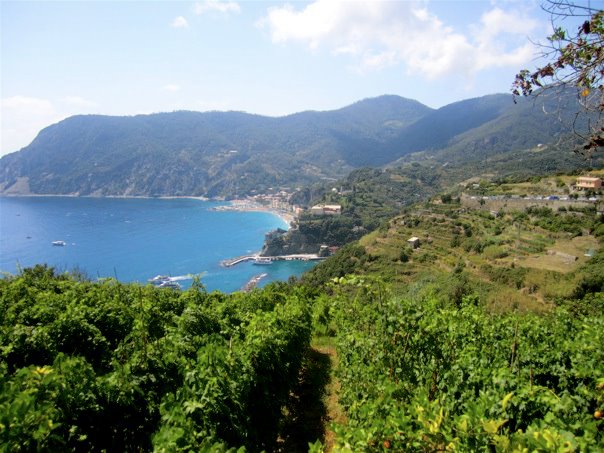 I can't wait to go back one day to take it all at a more leisurely pace, maybe renting a villa, grabbing a bottle of wine and a pizza to watch the sun go down every night and just losing myself in the Ligurian charm. As far as favourite spots in the world, the Cinque Terre is definitely one of them and I know it will be yours too.