One of the most intriguing of Asia's cities is most certainly Hong Kong. This is a city that holds the world's imagination in terms of its hyper modern cityscape and the allure of its urban culture. Beyond that, Hong Kong has also long been thought of as a divide between the capitalist west and the more socialist oriented east. Visitors to Hong Kong are blessed with a lot of varied choice for how to spend their time. Whether you want to soak in a bit of nature in the city or become engrossed in its modern diversions there are activities for all personalities. Even more things to do while in Hong Kong include:
Ocean Park
Ocean Park Rd., Aberdeen, Southside | Hong Kong
Ocean Park is a one stop, multi faceted entertainment location complete with a zoo, an aquarium and an amusement park. These fun diversions are combined with the parks stunning views over Hong Kong and Victoria Bay. There is even a cable car so you can soak in the view from a higher vantage. Visitors pour into Ocean Park to enjoy its varied fun each and every day from 10 am until 7:30 pm with tickets costing about $36 dollars US for adults and $18 dollars for kids. The price of admission purchases entrance into all the parks amenities.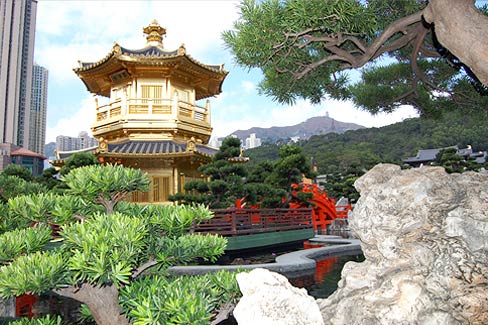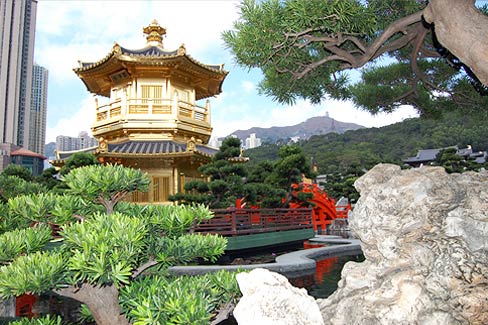 Nan Lian Garden 
60 Fung Tak Road | Hong Kong
 In a city like Hong Kong that is go, go, go all the time sometimes it's a great diversion is to just escape away to a lovely natural locations like the Nan Lian Gardens. A nine acre green space built in the Tang Dynasty, the Chinese ruling empire from 618 to 907 AD, style the gardens include a variety of lovely tree groves, tranquil ponds, and well maintained walking paths. Many people come to the park to also see the Chi Lin Nunnery, which is an active nunnery. Although the ornate, older looking architecture would have you believe the nunnery is older it was actually built in 1998. People often go into the nunnery to have a cup of tea and a meal while in the gardens. The Nan Lian Gardens are open to the public from 7 a.m. until 9 p.m while the nunnery is open to the public from 9 a.m. to 5 p.m.
Hong Kong Disneyland
Fantasy Rd., Lantau Island | Hong Kong, China
If you are in Hong Kong you can enjoy a smaller sized version of Disney Land and Disney World at Hong Kong Disney Land. All the amenities of the American larger parks are there – including Space Mountain and the Sleeping Beauty's castle – but just in a scaled down version that fits this extremely busy and compact city. As a result of the smaller size of the park many visitors express a preference for Ocean Park, but still much of the Disney magic can be enjoyed here at Hong Kong Disney. Hong Kong Disney is located at Lantau Island and is open from 10 am to 8 pm daily at a cost of $51 US dollars for adults and $37 dollars for a day pass.