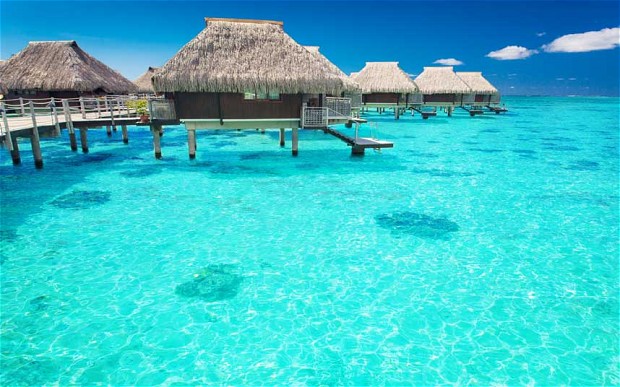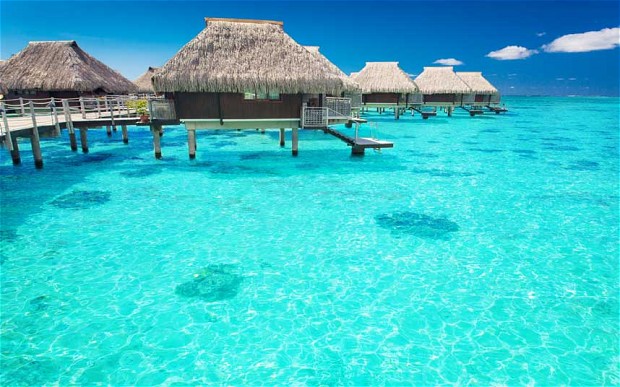 The Maldives for any occasion will surely be a magical experience filled with some of the most spectacular views and adventures that you could possibly have. It's no wonder why this spot is a holiday hot spot for anyone needing a getaway. However when it comes to two lovebirds who have just tied the knot, a honeymoon here can seriously not get any better. Whether you and your better half want to do nothing but stay at your resorts and stuff your faces with amazing food, beach bum all day, or perhaps you two are the adventurous type, the Maldives can accommodate, no questions asked.
Do Almost Nothing For those not wanting to exert too much energy on their honeymoon, there are a few things you can do that will still get you out of the room. Try having a romantic boat cruise together to watch the epic sunsets on these idyllic patches of paradise. The dhoni, is a traditional wooden boat which is the staple mode of transportation on these islands. Uninhabited island will pass you by as you sip on your favorite cocktail, nosh on some local snack, be serenaded by a musician, and perhaps even see a few dolphins jump along with the waves of the boat. Your Maldives holidays fromElegant Resorts wouldn't be complete without a couples massage. How could you pass up a blissful massage from a professional masseuse while your loved one is right next to you.A intimate, certainly relaxing and well-deserved treat for you two, no doubt.
Beach Goers Just walk outside your room and beach bum to your hearts content. The majority of the islands have their own private beaches for you two to snag a slice of sand just for the both you. Go for a swim, lay under a palm tree, and enjoy each others company with nothing but the waves crashing in the background. To get a taste of some of the other islands, especially the literally untouched islands, try going on a island beach hopping tour. You and your lover can find yourselves deserted (in the best way possible) on an uninhabited island and then get served a delicious barbecue meal to refuel and finish the day.
Adventurers There's plenty to do if you have a spunky and spontaneous spouse on your hands. Are you two divers? There's plenty of amazing coral, tropical fish, and reefs galore to keep your eyes entertained. The MushimasmingiliThila (Shark Thila) is a hot spot to get a peak at the grey reef sharks and other tropical fish. Being under the water is fun, but maybe you don't want to get wet. Just hop in the whale submarine for some underwater fun and a marine world like you have never seen before. If it's time to get out from under the water, get on top by windsurfing at Dhonveli or Lhohifushi. It's super challenging, but a rewarding water sport that you two can encourage each other through.