When you think of weekend breaks in Amsterdam, wandering around admiring the city's churches probably isn't the first activity to come to mind – but you'll be surprised by how varied and interesting taking a tour of some of Amsterdam's religious buildings can be.
If you book a central hotel in Amsterdam, you should be within easy reach of many of its best churches to visit. Here's a rundown of a few that you shouldn't miss.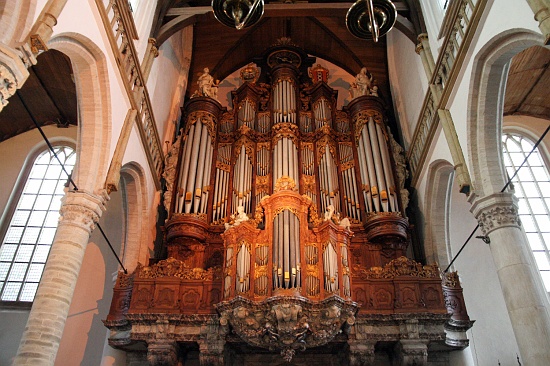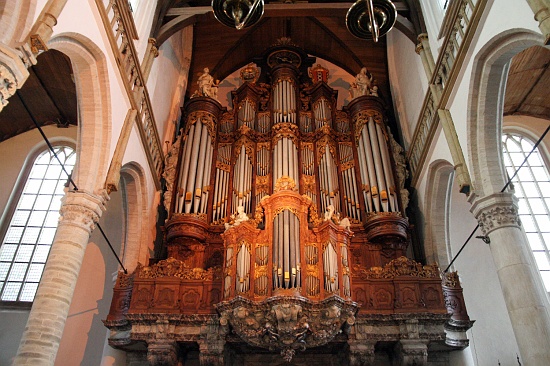 Oude Kerk
Where: Oudekerksplein 23
Oude Kerk – or Old Church – is not only the oldest church, but also the oldest building in Amsterdam. Dating back to 1250, this religious building certainly has its fair share of history and there are several interesting features to look out for on a visit here.
Among them are its hand-painted wooden roof and 16th century stained glass windows. You'll also discover connections with some famous Dutch figures, including Rembrandt (whose wife Saskia is buried in the church) and composer Jan Sweelinck, who played the organ here in the 17th century.
De Nieuwe Kerk
Where: Dam Square
As you may have guessed, the name of this monument is the New Church. Although it is still used for important national ceremonies – such as the National Remembrance Day service – one of its main functions now is as an exhibition space.
The installations on display change on a regular basis and are often themed. For example, the church hosts exhibitions each winter based on world religions, as it focuses on cultures elsewhere at this time of the year. Meanwhile, during May, for instance, a program relating to commemoration and celebration is arranged to coincide with National Remembrance Day at the start of the month.
HH Petrus and Paulus Church
Where: Kalverstraat 58
This is one of Amsterdam's quirkiest churches – which is also reflected in the fact that it's known locally as the Parrot (there's actually a statue of a parrot carved in the gable). The church was constructed around 1700 and was initially used as a secret place of worship for Catholics during the reformation.
The reason behind its unusual name is that it was built in the garden of a bird dealer. Anyone is welcome to pop in anytime for some peace and quiet.
Posthoornkerk
Where: Haarlemmerstraat 124-126
If you have even a passing interest in architecture, the Posthoornkerk is well worth a visit, as its floor plan is in the shape of a cross. This is known as a transept basilica and when you step inside here you'll be greeted by two tiers of galleries and beautiful domed ceilings.
This is no longer used as a place of worship, but now serves as the headquarters for the Centre of New Choral Music. As a result, it's currently used for concerts, so it is worth checking to find out if there's anything on the bill when you're planning to visit. You can also hire the space for conferences or other events like wedding receptions.
English Reformed Church
Where: Begijnhof 48
For something completely different to the grandeur of Amsterdam's impressive Gothic and Neo-Gothic churches, head to the English Reformed Church. This building is charming and has been used by the English-speaking residents of Amsterdam since 1609.
In addition to its church services, it regularly hosts chamber music concerts. The venue is renowned for its excellent acoustics, so attending a performance is likely to be a special experience.