Spain has long been a holiday favourite, and with so many resorts to choose from, it's no wonder. One resort that has become quite popular of late is Murcia. Low cost airlines also seem to have cottoned onto this fact, so no excuse not to give it a try!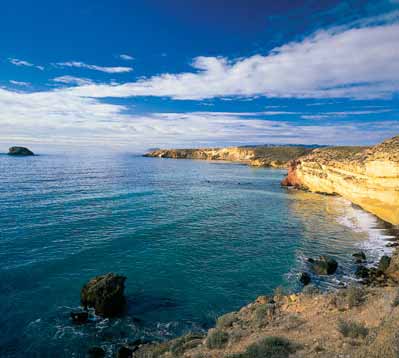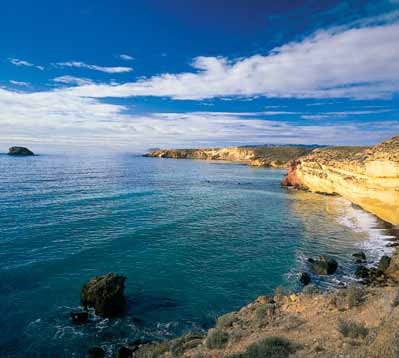 Another bonus, in my opinion, is that Murcia is just a mere 2 and a half hour flight away from the UK, which is less than the time it can take to drive to some coastal resorts in the UK. I'd really recommend looking into extras that can make your travel plans cheaper and less stressful. One service I swear by is airport parking, and this is offered at most airports in the UK. I've used Gatwick parking in the past and wouldn't hesitate to use it again, meaning I didn't have to pay out for expensive airport taxis. Another idea, especially useful if you have an early flight, is to book an airport hotel prior to travelling. You can often combine this with airport parking, and again, there's a large range available for flights out of Gatwick, including The Sofitel at Gatwick – check it out for yourself and see what great deals you can find.
Murcia is a beach lover's dream, with literally hundreds to choose from around the area, including La Manga, which is also famous for its golf resorts. You'll also find many golf courses dotted around the region as a whole. It's the perfect combination for relaxation – golf and beach-time. Of course, when the temperatures soar in summer, it's worth having a go at one of the many water-sports on offer, which make for a perfect cool-down, not to mention being great fun too!
I'd highly recommend you hire a car to see the best of the area, and one place you should visit is Cartagena, with its many Roman ruins and beautiful hill-top castle. Murcia City itself is also worth a visit, for better shopping and great night-life.
A holiday in the Murcia area is generally all about the beach, and for me this would be a perfect backdrop to a summer holiday. However, when night falls, there is plenty to keep everyone occupied, especially if you're staying in one of the resorts, or if you head into Murcia City.
The Murcia region in Southern Spain is perfect for a family holiday, with any member that enjoys golf, and beach-time. The two go hand in hand around this part of the country, and there are many great facilities to enjoy both. The surrounding area is certainly worth exploring too, as there are many beautiful sights to enjoy.
Remember my idea of booking into an airport hotel when you're organising your travel plans. I can't stress enough how refreshed I felt on the morning of my flight after a good night's sleep, and not having to get up in the middle of the night for an airport taxi. If you're flying out of Heathrow, check out the Premier Inn Heathrow Airport for great deals and facilities.
Sunshine and relaxation are the name of the game in Murcia, and for a summer chill-out, what more could you want?