When traveling overseas or to a different country, it's important to do your best to blend in among the locals so that you do not seem like a target for a potential mugging. Thieves prey on tourists who look like they can easily be taken advantage of.
When you look out of place in a specific area, you are more likely to be mugged than an average local who is simple walking about on the street.
These great tips will help you to avoid getting mugged while traveling and will teach you how to dress and behave in order to blend in.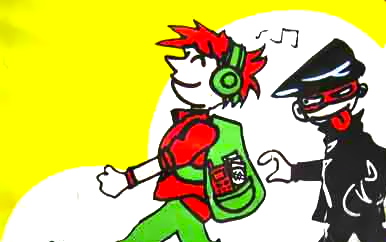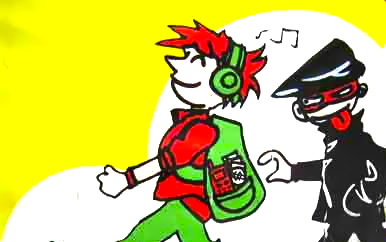 Inconspicuous Wardrobe
Although you may want to look your very best while traveling, it is recommended to not overdo it. To avoid the attention of thieves, dress in inconspicuous clothing. Wear what you feel the locals of the area would wear. Avoid bright colors, expensive jewelry, fancy high-heels and other types of apparel that would grab someone's attention. You do not want to appear as though you are very wealthy.
Keep Luggage and Goods In Sight
Whether you have just arrived at the airport, are going through the train station or are walking along the street, always keep your luggage and valuables in front of you where you can see them. Many opt to pull their luggage from behind, but this is opening up the perfect mugging opportunity for thieves.
Keep Money Away
Absolutely never take your money out from your wallet to count while in a public space. At any time, a robber can snatch the cash right out of your hand and run off with it, making it nearly impossible to catch them in a city that you are unfamiliar with.
Airport X-Ray Checks
When going through security at the airport, it is necessary to put all of you belongings onto the moving platform to be scanned by an x-ray machine. This includes laptops and any other valuables that you may have on you. Be sure not to send anything through until you are ready to walk through the metal detector to avoid thieves stealing your belongings before you come through. If you think your baggage is not stolen by an individual but rather it's the fault of the airport, your losses can be recovered by your baggage protection travel coverage that you purchased from your travel insurance provider.
Avoid Bad Neighborhoods
There are typically dangerous parts of town no matter when you are traveling to. Be familiar with these areas so that you avoid them during your time in the area. Walking through these neighborhoods especially at a time of day when few others are out can be especially risky.
Stay in Populated Areas
Muggers are usually less likely to steal from tourists in areas where there are many other people around. More people mean more of a chance for them getting caught or being recognized by others. Stick to populated areas with a lot of light during your trip.
Travel with Others
When traveling alone, you are more likely to be targeted than those who are with a group of people. If possible, stick together with friends and family to play it safe.
Money Belt
Rather than carrying your money in a purse or in a wallet in your back pocket, consider investing in a money belt. The belt straps around your waist under your clothes so that it goes undetected by muggers.
Local Grocery Bag
Pick up a local grocery bag in town to carry around and disguise as a local.
Avoiding Harm
In the event that you are mugged while traveling, give up your belongings with ease to avoid injury and contact the police.
If you do need more safety tips for your travels, visit these resources:
TRAVEL.STATE.GOV – A Safe Trip Abroad

World Health Organization – International travel and health