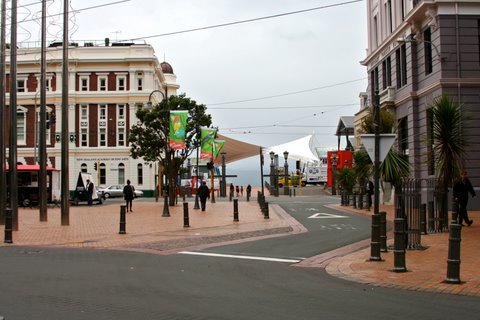 Before you decide to take a trip to this marvelous place, it would be best for you to check out the list of quality night clubs where you can go during your stay. If you're wondering what this countryside has to offer when it comes to entertainment and night life, you might be pleasantly surprised. Some people picture New Zealand as one of the best when it comes to landscape but the business district in beautiful Wellington is also booming. A lot of tourism and nightlife happens in Wellington.
The Havana Bar located at Wigan Street, Wellington central, is a bar and restaurant type of establishment that is open from Tuesday to Sunday. This cozy bar doesn't show any modern flashy decoration but a homey style, one of its best attractions. In addition to this, the place has been strategically built in the central business district. You should never leave Wellington until you've tried visiting this wonderful bar. Wednesdays on the Havana is all about Jazz music and some Latina music on Thursdays. And Sundays are barbeque night! Travelers can always participate in these occasions and bring their own meat barbecues.
The Tasting Room located at Courtney Place Wellington serves beer, wine and cocktail drinks and has a delicious breakfast menu for the early birds. Ala Carte is also available but is only open until 11:00pm on Mondays thru Fridays. This fine bar is very accommodating to its customers as the staff will even suggest several best sellers that are found on their menu.
If you're after a unique and properly themed cocktail bar, you will definitely like the Hooch Bar located at Courtney, Wellington Central. Opening hour starts at 5:00pm the earliest and 3:00am the latest on selected dates. Sunday at the Hooch Bar is rest day so you can expect this night establishment to be closed all day long. The cocktail drinks are extremely delicious and the traveler can surely experience a good time during his stay in this awesome place.
Lastly, the Concrete Restaurant Bar located at Cable Car Lane in Wellington Central and is another place which you must visit if you really intend to go bar hopping. This bar has plush booth seating, cozy armchairs and even sidebar sitting features.  Near this restaurant are the following bars namely, Fresco Expresso Café, Caucus Restaurant and Bar, Jasmine Licensed Chinese Restaurant, Café Kyriani, and the Price Waterhouse Building.
Do not underestimate the capability of New Zealand when it comes to night life. If you're adventurous enough, there are a lot more bars, pubs and night restaurant waiting to be discovered in and around Wellington.