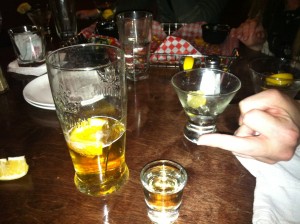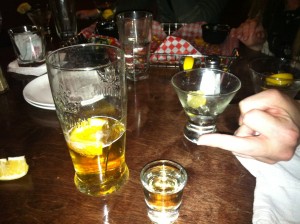 Mexico, this Spanish-speaking nation with the fast growing economy is not only known for its extensive coastlines in the Caribbean Sea but also for the nightlife that takes over when the sun goes down.
They say you haven't experienced real Mexico until you let yourself absorb their culture and one thing that determines that is by trying their original cantinas. Mexico City is a great spot to hit the night. An example of a good typical Mexican cantina is the La Guadalupana that serves wine and large variety of tequilas. You can also expect them serving various types of traditional Mexican drinks.
Ixchel is for the young and active travelers. The great atmosphere and great selection of quality drinks makes it a bit more expensive than your typical bars. Their well stocked bar is not the only reason this place is visited but also their expertise in serving Italian food. While their music varies from different genres, it is notable that pop music is their forte.
If you wish to dance the night away on the weekend, Mama Rumba is the place to visit. The bar is open until 2:30 in the morning and live bands perform all through the night making the place lively and energetic. Mojito and Tequila are the exceptional bar drinks here, and if you're one who enjoys mixed drinks, this is definitely your place.
If you're around the Cancun area their flashy disco houses suddenly comes alive as night time settles. In Cancun, you can experience different kinds of entertainment from live bands to disco dancing, festivals and parties.
Cocobongo is located at the heart of Cancun Hotel Zone and is known for its wild dance parties and loud music. Entertaining shows and exotic dancers are all around this disco. Trance, hip hop and dance are the most common type of music here as they prefer something lively, fast, and loud.
Grand Mambo Cafe is a mixture of pub and bar and their salsa and mambo rhythms make their customers feel the true culture of Mexico. The club didn't go mainstream years ago and abolish the touch of Mexican music – instead they made it one of their main tourist attractions. You can't leave Cancun without visiting this awesome party spot. If you are the type of an individual who is fond of listening to lively music and dances to the tune, then the Grand Mambo Café is your best option.
Are you willing to experience the tune of the 60's – 80's? Yesterday's Bar probably derived their name from the type of music they play. Although they play oldies, their customers are not limited to older generations.
The City is probably one of the most famous bars in all Latin America as it has acrobat shows and other presentations similar to Cirque du Soleil. Bright and elegant lighting surround the performers while customers enjoy their drinks. Rock bands and DJ's flock to this place. There is also various celebrity performances that take place here!