It seems that every travel guide ever written suggests that visiting Rome in the summer is the most foolhardy things you could ever do short of standing under a tree with an umbrella during a thunderstorm. So now that the summer is (sadly) long gone and Rome is apparently safe for human habitation once more here's a guide to making the most of Rome this winter.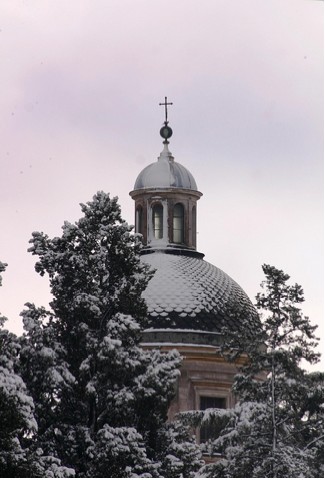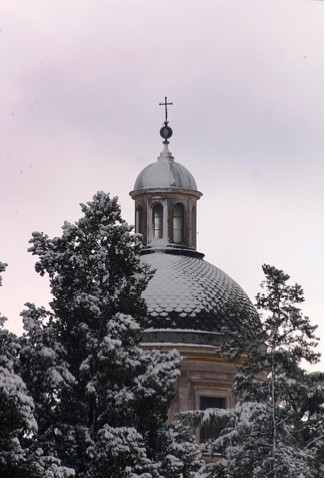 Christmas in Rome 
Sadly now is far too late to get tickets for the Christmas Papal Mass (indeed if you're thinking of attending the Mass at Christmas next year then get your application in now) but there are still plenty of celebrations taking place across the city. The Piazza Navona hosts an annual Christmas market from mid-December which climaxes when La Befana (who is roughly the Italian equivalent of Santa Claus) touches down with gifts for the awaiting children on the 5th of January. While the market isn't exactly awash with high quality goods (if you're looking for I love Rome t-shirts and tacky Jesus memorabilia you'll be well served) the atmosphere is electric (especially on January the 5th).
Carnevale
Slightly further down the annual calendar is Rome's Carnevale, held in the week before Lent. The festival, like carnivals worldwide, represents the last great 'knees-up' before Lent's 40 days of fasting and self-denial. While it'd be unfair to suggest that Rome's Carnival could rival the likes of Rio de Janeiro it's still a great chance to see Italian culture at its best. Parades and festivals take place city-wide during the week and the whole thing is topped off  by a spectacular fireworks display on its closing night.
Other attractions
Unfortunately Rome's biggest tourist attractions rarely see quiet days, even in the depths of winter and if you're desperate to actually take in the Vatican (rather than being propelled through it by a crowd) then it's worth paying for early admission (this is available from certain tour guides including the excellent Walks of Italy). Other tourist attractions however will be quieter and if you fancy visiting another of Rome's churches like the Basillica di San Clemente then you're more likely to get in without having to elbow your way past other tourists. It's worth double checking opening hours before visiting attractions out of season as some will be closed on Sundays or Mondays.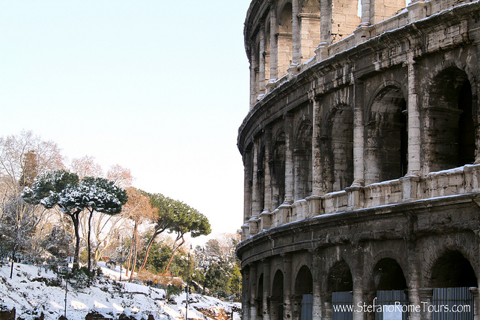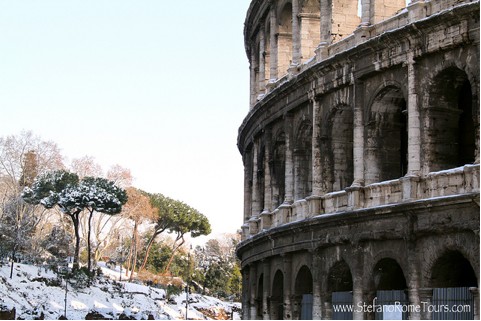 Where to Stay
Rome is chronically short of hotels during the summer and the situation is only marginally improved in the winter months. This means it's worth considering other accommodation options, such as apartments or hostels. Oh-Rome.com has a good selection of apartments in Rome and there's no shortage of hostels and B&B's dotted around the city either.